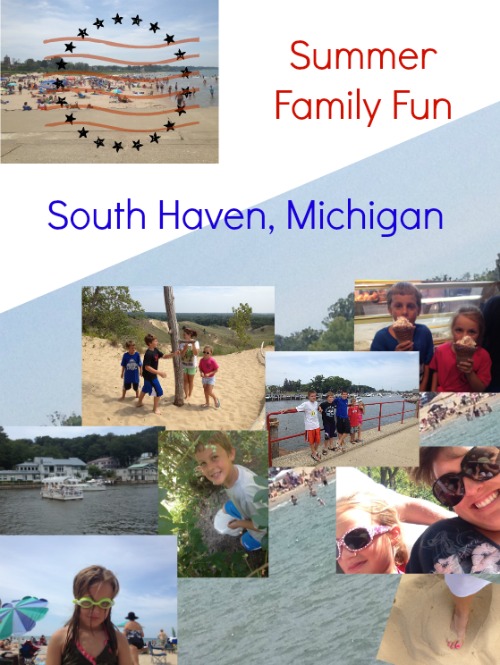 If you are on a budget, there are plenty of fun things to do around South Haven Michigan. South Haven is within reasonable driving distance from Central Indiana, which makes for a nice overnight or weekend trip. If you live closer, obviously, you can make it a day trip.
A couple of summers ago, we made a long weekend trip to South Haven, Michigan. It was a couple of hours drive from where we live but it was a fun little trip to the beach in this one of a kind little town. If you are looking for a fun family experience with excellent dining that is on the beach, this is a great place to visit.
Things to Do in South Haven Michigan
The Beach. This is a huge attraction for my family. We love spending a leisurely day at the beach. It was a busy beach but seemed to be very clean and family friendly.
Stroll the Harbor Walk. Watch the boats, look at the water, enjoy nature along the Harbor Walk. This will take you to the beach or to town. You can also enjoy one of the marked trails.
Blueberry & Cherry picking. Unfortunately, the year we visited this area, the cherries were very sparse. We did have a blast picking delicious blueberries at a nearby U Pick Farm that we were able to enjoy throughout the year.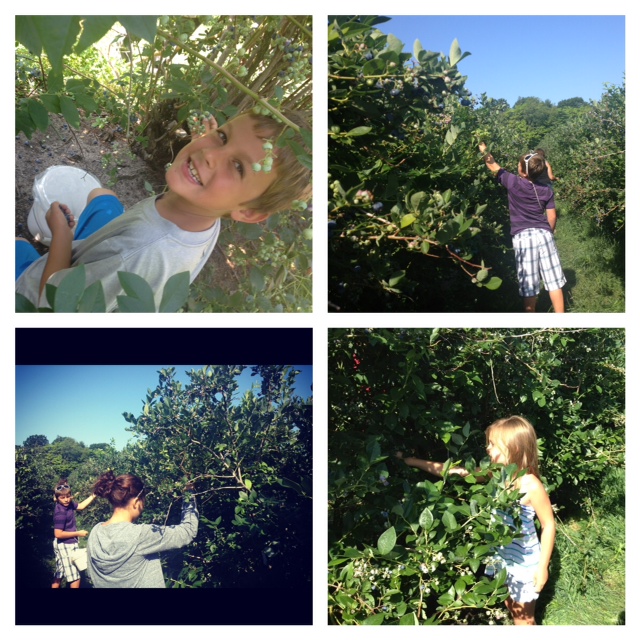 Watch a Movie. Our older kids hit the Michigan Theater while we walked down the street to enjoy dinner. If Drive-in movies are your thing, you can hit the 5 Mile Drive in Theater.
Dine out. Enjoy a delicious meal at Clementine's, which is a South Haven landmark and a must on your family dining experience. Maria's is also a very happening place and you will want to arrive early for an excellent Italian meal!
Visit Saugatuck. Take a Scenic Drive about twenty miles north to Saugatuck. This is another quaint little town that has shops, restaurants, scenic walkways, and a Kilwin's Chocolate, which was a must stop place for ice cream.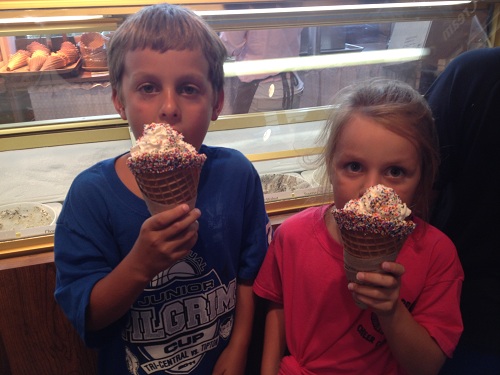 The kids also enjoyed walking along the water in Saugatuck.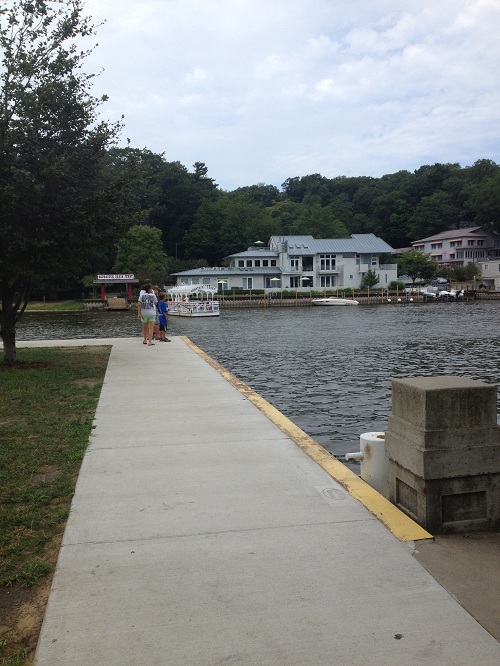 We were also able to watch the ferry and the other boats.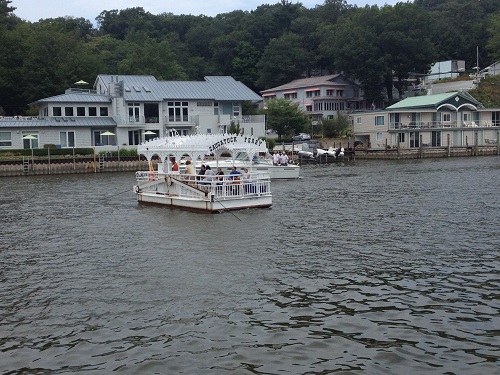 Now for the grand finale of THE attraction that made this possibly the BEST.TRIP.EVER, at least according to my children is the Saugatuck Dune Ride. My husband and I both thought this would be a tame ride through the dunes that might even be a little boring. Boy, were we wrong! The kids were 6 through 13 at the time. With that age range, it makes it difficult to find something that all ages will enjoy. This dune ride hit the spot! It was educational mixed with the almost wild ride of an amusement park ride.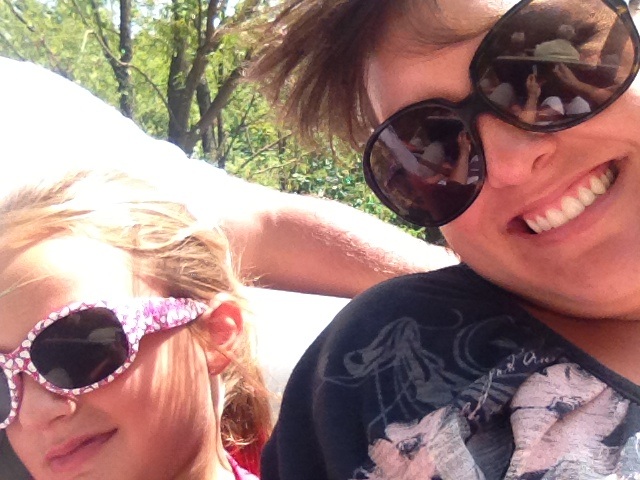 During the middle of the ride at the top of the dune.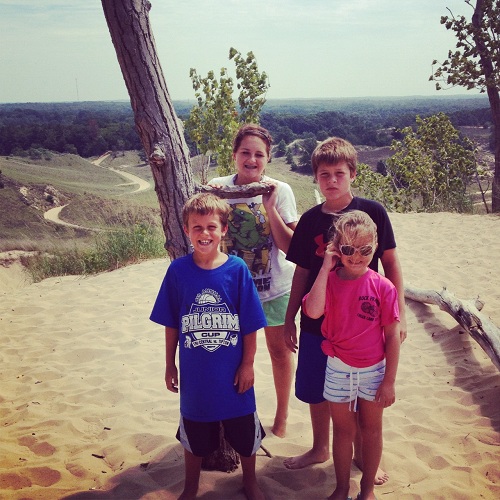 Beautiful scenery during the ride.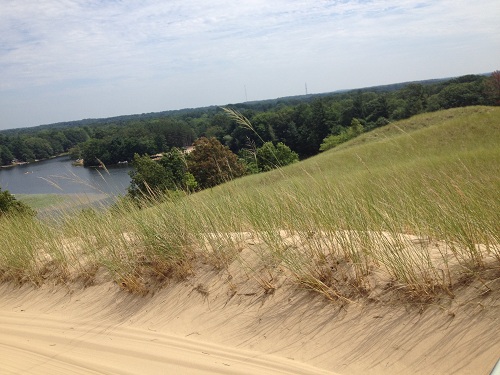 Other posts you might enjoy:
Did you enjoy this post? Find more money saving tips here.