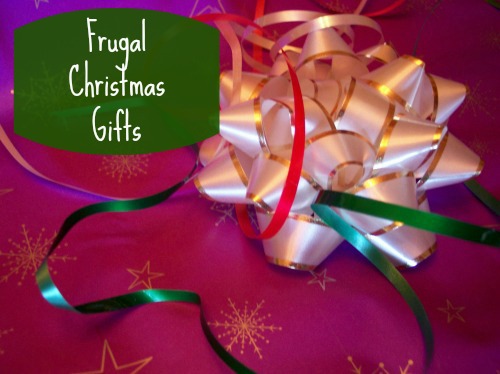 Shopping for your loved ones at Christmas doesn't have to cost a fortune. Use these frugal Christmas gift ideas to show how much you care while showing your checking account a little TLC this holiday season.
Homemade Treats
Christmas is the season of baking. If you are handy in the kitchen, you might want to make your gifts this year. Sugar cookies decorated with each family member's initials are a fun option. You can also take requests for special baked goods and deliver them to each friend or family member on Christmas morning. Check out your local arts and crafts store for cute bakery-style boxes to add the perfect finishing touch to your baked goodies.
Personalized Gift Baskets
Instead of buying one expensive present or purchasing pre-made gift baskets for everyone on your list, consider making your own baskets or care packages. Choose a theme, and buy small, inexpensive gifts to fit the theme. Movie lovers might appreciate a DVD with microwavable popcorn and theater-style candy. The treats can be purchased for $1 each. Many discount stores run deals on DVDs throughout the season. You can also find inspiration for gift baskets in the dollar bins at your local discount store. Cheap baskets and tins can be found at the dollar store, or you can simply package everything in a holiday gift bag.
Handmade Gifts
If you are handy with knitting needles or you can sew, you might consider making gifts for your family. You'll want to get a head start on these projects since they can take some time to complete. The kids can also get involved with making gifts for the family. Find plain picture frames and paints at your local craft store and let the kids decorate one for each family member. You can put each child's school portrait in the frames for personalized gifts that are great for grandparents, aunts, and uncles. Check out these gifts in a jar ideas.
Thrift Store Gifts
The thrift store is a wonderful place to look for unique gifts. If you have friends or family members who love vintage clothes, antiques, or collectibles, you can pick up great gifts for just a few dollars by going thrifty. You may have to spend a little money having these items professionally cleaned. Still, your savings will be significant compared to the cost of shopping at a department store. The added benefit of a thrift store gift is that no one else will purchase the same gift as you, so there won't be any returns the day after the holiday.
Discounted Gift Cards
Many department stores run specials on gift cards around the holiday season. You will likely find stores willing to give out a free gift card with the purchase of so many dollars' worth of cards. You can use the initial gift card purchase to pay for some of the gifts on your list, and use the free gift card as a gift for an extra person.
Frugal Christmas gifts don't have to look cheap. With a little planning, you can give great presents that your loved ones will appreciate even more than expensive store-bought gifts.
Did you enjoy this post? Find more money saving tips here.