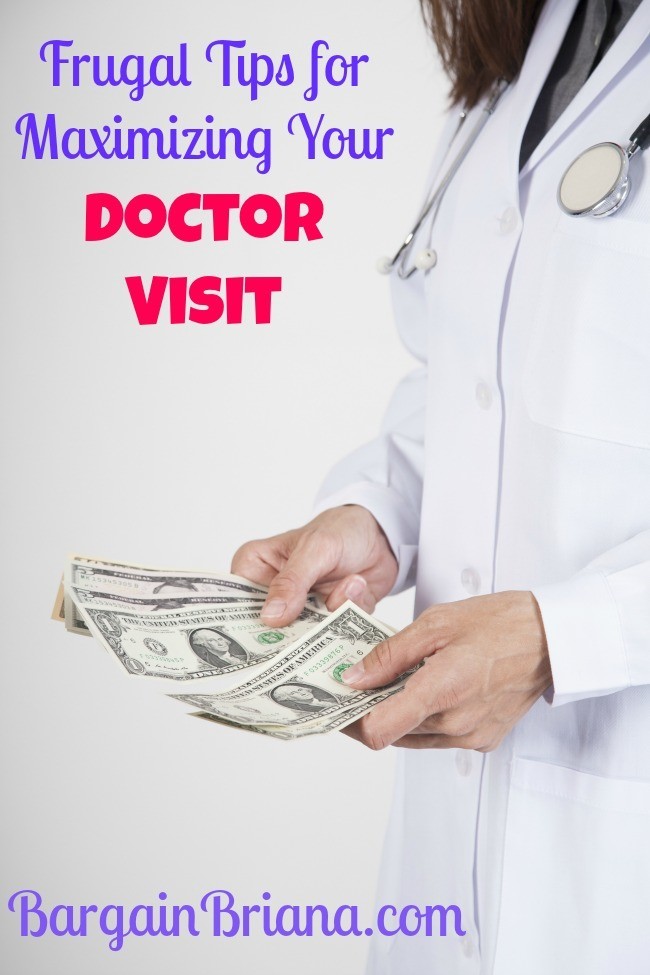 When you visit the doctor, the last thing you want to be thinking about is money. Unfortunately, it is also a time when you need to be thinking about the old cash flow. Doctor visits can be incredibly expensive and that only gets worse if you have a chronic illness. Here are some tips to cut back on those bills while still getting the services you need:
Frugal Tips for Maximizing Your Doctor Visit
Write down your questions ahead of time
If you walk into any place that puts a monetary price on time, you need to be prepared. Go in with all of your questions written down so that you can ask them quickly and efficiently. This will prevent you from repeated visits and extra cost.
Ask for generic medications or cheaper options
If you are given an medication to take, ask questions about cheaper options. Ask for samples. At a minimum, get the generic version so that you can save money. This is particularly true on medicines you will be taking regularly.
Call the office for refills
If you can avoid it, don't go into the office for a visit just to get a refill on your medications. Some offices require it (I would consider switching if this is the case) but most will let you call the nurse and get it taken care of. Why pay for a visit?
Question expensive tests
Tests cost a fortune these days and you really need to understand why. If a test is ordered, talk to your doctor about other options or cheaper alternatives. If the test is truly necessary, pony up the cash. Otherwise, look for better options.
Try lifestyle changes first if possible
With some health issues, you can make a huge difference simply by changing your diet and lifestyle. Talk with your doctor about this as an alternative to expensive medications, tests and surgeries. Your doctor will let you know what you can do to help yourself.
Always get second opinions on major decisions
Doctors make money when we are sick. That is a fact that we can't afford to ignore. The vast majority of them are honorable, but some will take advantage. If you have a major decision medically, you need to get at least two opinions and possibly more. Why risk it?
Take advantage of free screenings in your area
All over town you will hear about free screenings for cholesterol, various types of cancer and the like. When you hear of one, take advantage of it! That is one less test you have to worry about at the doctor. If they find nothing it is no harm no foul. If they do find something, you can then visit the doctor and get it taken care of. It is a win-win for all involved.
Did you enjoy this post? Find more money saving tips here.