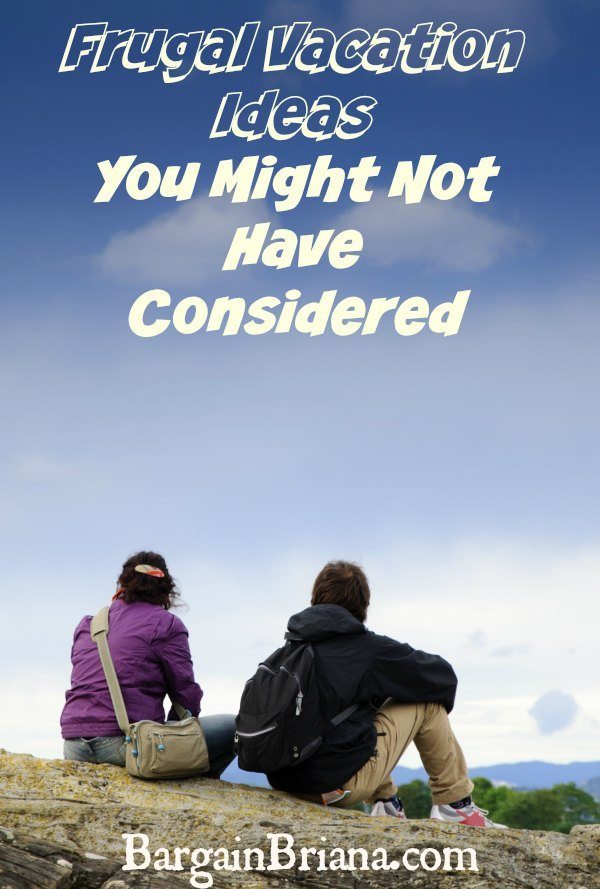 Vacation time is coming up and maybe you don't have as much money to pay for it as you'd like. It's time to consider some frugal alternatives that won't cost as much. Here are a few ideas you may not have thought about.
National Parks
National parks are a great way to have a wonderful family vacation without breaking the bank. Check around to see where the closest national parks are located. Depending upon the site, there could be museums, nature centers, planetariums, visitor centers, and more. Many National Parks also feature campgrounds that are low-cost alternatives to hotels. Camping can offer great fun for the whole family. If you don't have camping equipment, ask friends and family to borrow gear. You may enjoy camping so much that you decide to invest in your own equipment later on. Frugal vacation ideas should begin and end with things to do outdoors and National Parks are a wonderful beginning.
Large Flea Markets
If you love bargain hunting and other members of your family are the same, you might consider a vacation to a large flea market. Do some searching to find dates and information about large flea markets being held within driving distance. You can have a great time and only spend money on accommodations (if you can camp you will even save on that!), gas, food, and any treasures you spend money on.
Local Water Parks and Amusement Parks
Do you have any water waters or amusement parks in your area? Any that are within driving distance can provide a great, low-cost vacation for the whole family. A visit to an amusement park may be more pricey due to ticket prices, but a local water park can provide nearby fun at an affordable price.
Historical Sites
How about a vacation that helps the family learn about history? Visit local historical sites for walking tours, activities, and education. If you're not sure what type of historical sites are in your area, it's time you find out! Many of these sites have admissions charges that are very inexpensive or even free. Plan to spend your vacation visiting as many local history sites as possible and enjoy the information you learn about your area.
Rent a Hotel Room
Sometimes the point of having a vacation is to simply get away from home and have a break. How about taking the family to a nice, local hotel with a swimming pool and great amenities? Rent one or two rooms for one or two days and have a vacation not far from home. Plan to relax and enjoy swimming, a hot tub, even the hotel game room or exercise room. It will be a nice break, will save you some gas, and will be fun for everyone.
A vacation doesn't have to be pricey. You can enjoy a frugal vacation with just a little bit of creativity and thinking outside the box.
Find more travel tips over at Totally Travel Tips.
Did you enjoy this post? Find more money saving tips here