This post brought to you by Giant Food Stores. The content and opinions expressed below are that of Bargain Briana.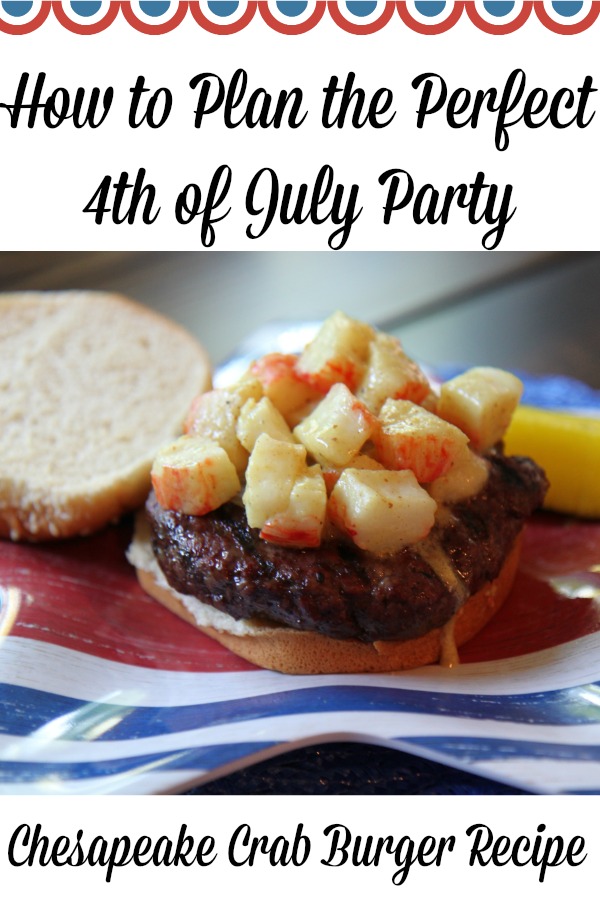 Can you believe that the 4th of July is right around the corner? Planning the perfect party can be nerve-wracking. However, I'm here to tell you that it doesn't have to be. Whoever you are—this year has the potential to be the best 4th of July party yet.
Start Planning Early
You already know that the key to planning any perfect 4th of July party is to start planning early. When you plan early, you are able to avoid missing the details. While this isn't always possible, it is usually best.
Invite Friends & Family
Planning the perfect 4th of July party usually involves inviting your friends and family. Usually, you want to invite early because 4th of July parties are popular. If you want people to show up, make sure you invite your guests early.
Have fun with the Décor
I personally think one of the most fun parties of the year is a 4th of July party. You can go all out with decorations or just stick with basic décor. Whether you want stars and stripes or just a red table cloth—the options are truly endless! If you have kids, let them help with the décor.
Plan Fun Games
Another way to plan the perfect 4th of July party is to plan some fun games. Games can make your party come alive. From crafts to yard games, you can plan some pretty awesome games for your guests. Plan to have a game of football or volleyball. You can even set up a craft table, so the little ones can have a ball. Consider having a water table, water balloons, or the sprinkler going. If you have a pool, this is the perfect time to use it.
Use the Perfect Recipes
Everyone knows that you cannot have a perfect 4th of July party without the perfect recipes. Now you can be prepared for your 4th of July party with the help of Giant Food Stores . You can check all of the simple recipes they have to offer on their website. These recipes are easy and very affordable to make, win-win for everyone, right? These recipes from Giant Food Stores help my family to celebrate summer with ease. I actually decided to make one of the recipes from their website and I chose the Chesapeake Crab Burger . Check out the recipe below and my creation of it. I know mouth are watering just thinking about eating it again!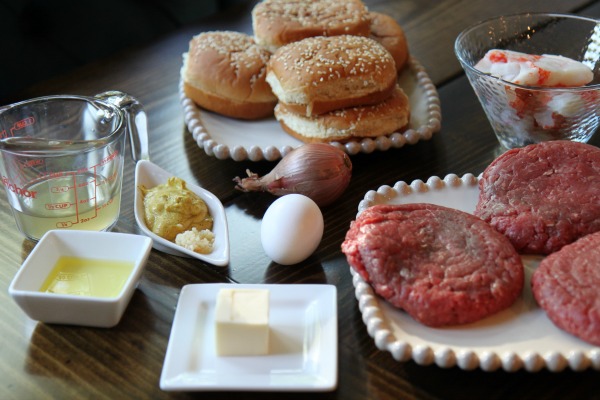 Enjoy Yourself at the Party
After all of the hard planning is done with, there is only one thing left to do. Make sure you take the time to enjoy yourself at the party. Sit back, relax, and take it all in. All of the hours of planning and the hard work have paid off. Nothing is more rewarding then seeing your guests smile!
Tell me, what is your best tip for planning the perfect 4th of July party?  Check out the Giant Recipe Center for more great ideas!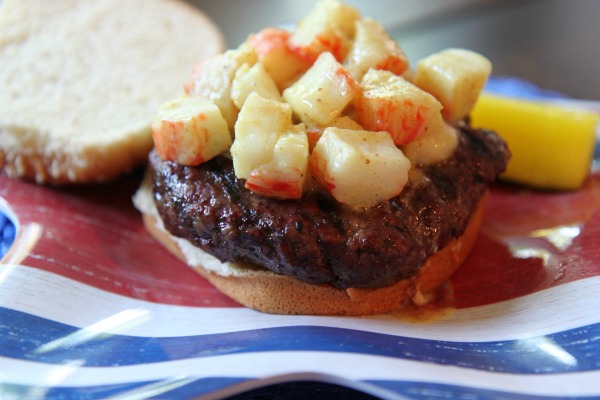 Chesapeake Crab Burger
Prep time:
Cook time:
Total time:
Ingredients
1 lb ground beef
1 egg
1 tsp ground black pepper
1 tsp salt
4 kaiser rolls
1 Tbsp olive oil
1 large shallot, minced
2 cloves garlic, minced
pinch kosher salt
pinch black pepper
1/4 cup seafood stock
3 Tbsp Dijon mustard
1/2 lb crabmeat
2 Tbsp butter
Instructions
Gently mix together ground beef, egg, salt and pepper. Shape into 4 burgers.
Place on grill over moderate heat and grill for 5 minutes. Flip and cook for an additional 5 minutes or until internal temperature reaches 160 degrees F.
While burgers are cooking, sauté shallot and garlic in a sauce pan until shallot is translucent. Add seafood stock to deglaze pan, allowing to reduce for 15-30 seconds.
Add mustard, salt and pepper and bring to boil.
Add crab meat and heat for 2 – 3 minutes on medium heat. Remove from heat and add butter stirring gently.
Place burgers on the rolls and top with crab sauce.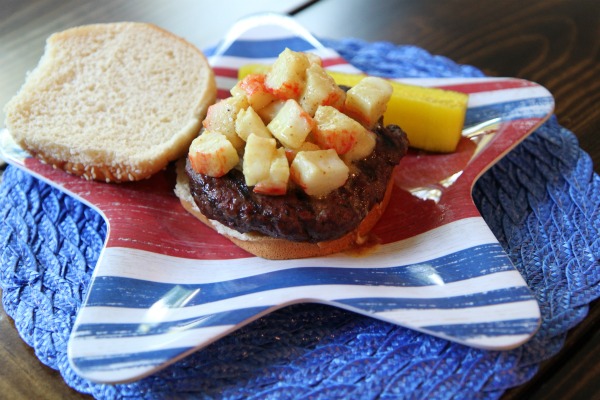 View the Recipe Index for a complete list of recipes. For the most recent vegetarian recipes posted on the blog, go here. To view all the recipes post on the blog, go here.