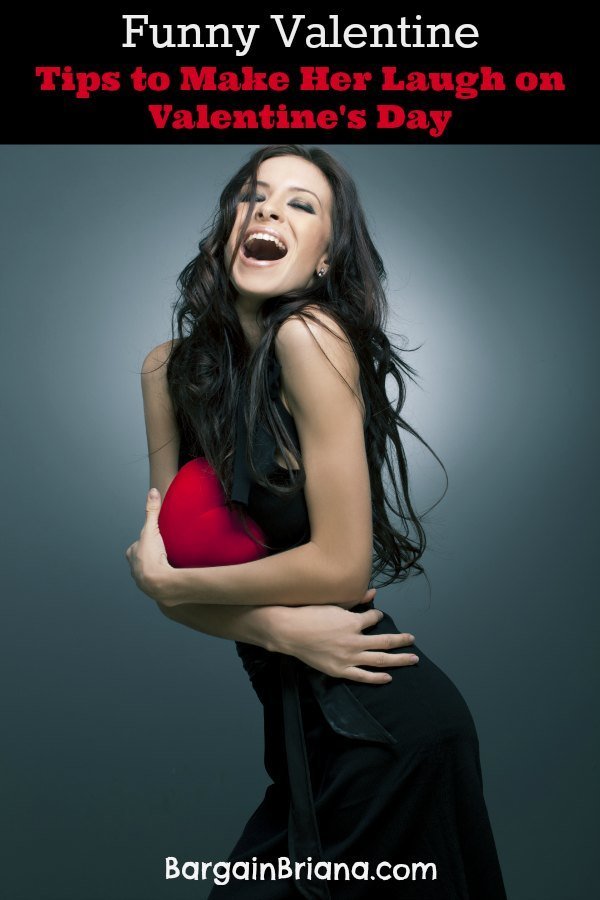 One of the most attractive things a person can have is a sense of humor. Laughter may be the best medicine, but it's also an important thing to have in a good relationship. If you are wanting to make your lady love giggle this Valentine's Day, here are a few tips to help you out.
Funny Valentine – Tips to Make Her Laugh on Valentine's Day
Figure Out What She Finds Funny
What makes your lady laugh? You need to figure out what she actually finds funny and what she doesn't. If she is offended by adult humor, you don't want to tell her dirty jokes or make ribald comments in an attempt to make her laugh. Get to know her sense of humor so you can understand what makes her tick and what tickles her funny bone. If you're still not sure what makes your lady laugh, test the waters with a few jokes or funny stories to try to figure it out.
Be Yourself
Your lady will prefer that you be yourself instead of acting fake — especially when you are trying to coax a laugh from her. Use your own charm and sense of humor to entertain her and bring a smile to her face. Don't put on airs or do things that are so totally out of character that they confuse your gal.
Learn to Laugh at Yourself
Being able to laugh at your own silliness is an important part of having a sense of humor. Your lady needs to see that you don't take yourself too seriously and that you can take a joke well. Laughter is contagious and when you are able to laugh — at yourself or something else — that laughter can spread.
Don't Mock or Make Fun
Nobody likes to be the butt of a joke and making your lady laugh should never include making fun of her or anyone else. Humor isn't funny if it's cruel. Don't mock or make fun of your lady love or anyone else in order to elicit a laugh.
Tell a Few Bad Jokes
Sometimes the funniest things can be the least funny. Stock up on bad jokes — those groaners that you can't help but giggle and groan at. Chicken crossing the road jokes are classic as are bad puns. They wont be sidesplitter kneeslappers, but they are sure to cause a few giggles and laughs over their goofiness.
Know When to Be Serious
Sharing plenty of laughs during your Valentine's Day date is important, but it's also important to know when to stop joking and be serious. There will be times during your date when joking and laughing won't be appropriate — make sure you know the difference.
A Valentine's Day date should include plenty of smiles, laughs, and good feelings. The more your lady laughs and enjoys herself, the more time she may want to spend with you in the future. Figure out how to make her laugh and you just may win her heart!
What tips do you have to be a funny valentine when you need to be?
More Valentine's Day Tips and Money Saving Ideas here!
Did you enjoy this post? Find more money saving tips here.