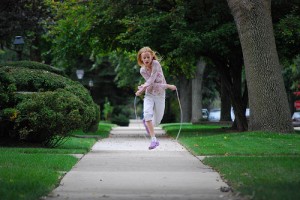 It's that time again!  Time to revisit your health & fitness goals and objectives.   Back-to-school is a perfect time to strategize for the upcoming important dates in both your and your childrens' lives.  Grab a pen and paper for this exercise!
First, map out key back-to-school dates that may be important to you such as:  holidays, festivals, parties, birthdays, etc.  If you aren't on a back-to-school schedule simply designate 20 weeks beginning on say, Monday.
Next, write three main goals you wish to achieve from your diet & exercise regimens. When writing goals, be specific and be realistic.  For instance, if you are creating a weight loss plan, you may need to research or ask for help to be sure your plan is appropriate and attainable.  Take into consideration your body type, Body Mass Index (BMI), and body composition.  Also, remember healthy weight loss is approximately 1-2 pounds per week so schedule out realistic time-lines for your weight loss goals.
Sample Goal:  To lose six pounds (21,000 calories) at a rate of up to 2 pounds per week (7,000 calories)  within four weeks beginning this Monday, August 29, 2011 and ending Monday, September 26, 2011. 
Then, once you have your three main goals established, write three objectives under each goal (total of nine objectives) which are specific steps you will take to achieve those three goals.  Again, when writing objectives be specific and set specific time-lines for completing those objectives. 
Sample Objective: To decrease my daily caloric intake by 500 kcals by not drinking sodas from 8/29/11 through 9/26/11 with a cheat day every Sunday. 
Finally, insert personal incentives among your established time-lines (step 1).  It's important that you insert the incentives and stick to them to help keep you motivated!  Take some serious time to consider what would help motivate you. Your incentives should be personal and support your overall goals.  It wouldn't make much sense to splurge on chocolate cake every two weeks if you're trying to lose ten pounds.  This can be difficult, but can also make the difference in your exercise plans.
As always good luck and stay positive!
Try This!
Be your childrens' personal physical education teacher with this PBS Fit For Life Lesson Plan.  Includes 12-15 classes complete with learning objectives, equipment, and procedures.  This can be fun for the entire family and help promote wellness and get you all outside and moving 30-60 minutes a day.
Get Fit Deals: