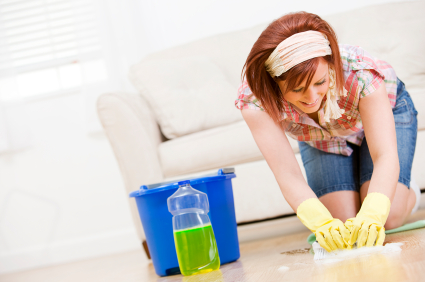 Absolutely don't have time to make it to the gym today?  Well don't let that hold you back from your weight loss and general health and fitness goals.  There are several things you can do to complement your grueling trips to the gym.  One thing you can do is maximize your ADL's (Activities of Daily Living).  For example, take the stairs instead of the elevator or park in the back of the lot so you have to walk farther to the door.
The second thing you can do if you can't make it to the gym is some 'spring cleaning' for example: actual cleaning, update your playlist, get some new workout gear, etc.  You can also figure out your current Body Mass Index with this BMI calculator.  Please note that muscular persons scale high on these results.
A third thing, and the most important thing is to track your caloric intake.  It may sound ancient, but counting your calories actually works so if you want results, looks like you have a science project on your hands!  Amercian College of Sports Medicine (ACSM) studies show that weight loss participants who could reduce their daily caloric intake by just 500 calories per day were able to lose weight over a period of twenty weeks or more. Find out how many dailycalories are recommended for you by entering your height, weight, age, and gender with this BMR Calculator sponsored by Fitness Magazine.  You can track your calories the traditional way with handwritten food and exercise charts or you can try this Free iGoogle Calorie Counter.
Every step you take is a step in the right direction!  You can do it!
TRY THIS!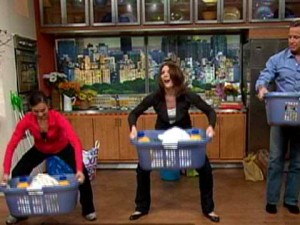 This new exercise brings a whole new meaning to multi-tasking.  See the full video  on CBSnews.com!
GET FIT ITEMS: