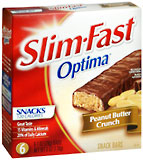 Get up to $20 in Slimfast Coupons!
1. Register for a FreeFlys.
2. Activate by confirming the activation email.
3. Log in and click on the lower right hand corner  TV OFFERS. It will take you to a link to print out these money saving coupons:

(1) $2 OFF coupon, good on one multi-pack
(2) $3 OFF coupons, each good on two multi-packs
You can actually print this twice if you hit the back button after you print the first time!
A link to download your second set of coupons worth $12 will be emailed to you within 3 weeks!
These will work great with the Walgreens deal this week!