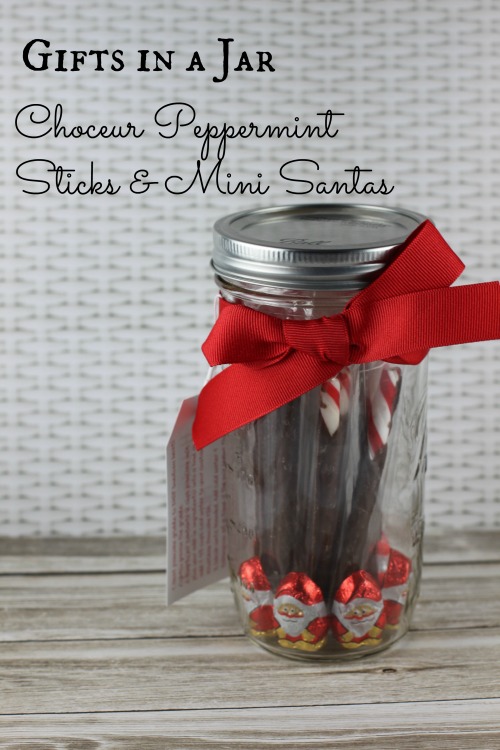 This is an adorably easy and inexpensive gift idea! Would make a great teacher's gift or as a add-in item with a gift card. All you need is…
Choceur Mini Santas, Bears, or Snowmen from ALDI – $2.49 (You can easily line 3-4 jars with this package)
Choceur Peppermint Sticks – $4.99 (You can probably do two jars with the peppermint stick package)
Ribbon
Cardstock for tag
Mason jar or repurpose a household jar (clean thoroughly!)
Simply line the bottom of the jar with the mini Santas. Fill the middle with peppermint sticks. Add a bow and a gift tag. You are done.
They also have Old Moninion Peanut Brittle and other chocolates that you could fill your jar without breaking the bank.
Find more holiday gifts in a jar ideas!
A gift certificate was provided by ALDI in order to facilitate this post. Post was written 100% by me and was not edited by the sponsor. Read more on my Disclosure Policy.
Did you enjoy this post? Find more money saving tips here.