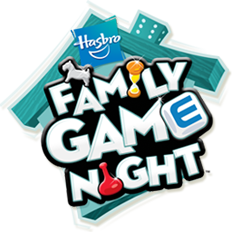 You've probably seen the commercials for Hasbro Family Game Night. If you watched Extreme Home Makeover on Sunday night, I KNOW you saw them! Hasbro is encouraging families to get together and have a family game night!
If you are bored with the games in your closet, they are offering several $5 off coupons for some of their newer games. These will make these games very reasonable combined with a sale (Meijer has several on sale this week for 25% off) or every day prices at Walmart.
You can print the following coupons directly from my pink side bar, from coupons.com, or from Hasbro.com.
$5 off Gator Golf
$5 off Elefun
$5 off Sorry Sliders
$5 off Guess Who Extra
$5 off Twister Hopscotch
In addition, on page 3 of the March 27-29 USA Weekend, there's a Buy One of the following Hasbro Card Games, Get One Free. (up to $6.99) Games featured at Scrabble Slam!, Rook, Monopoly Deal, Littlest Pet Shop Go Fish, and Crazy Old Fish War.