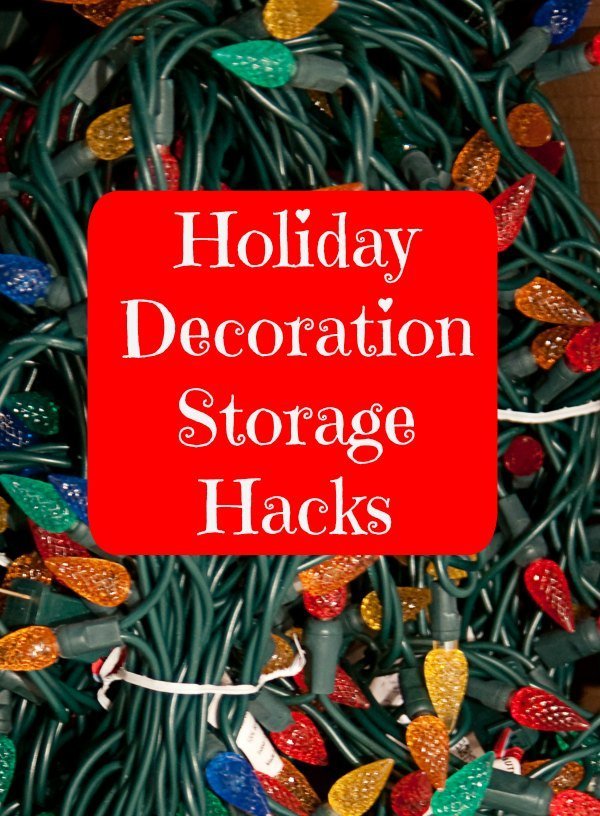 Keeping those Christmas decorations in order when you put them up means it will be easier for you next year when you take them out again. When Christmas is over and you take your decorations down, try a few storage tricks and ideas that will make your life easier. Check out these holiday decoration storage hacks to keep your stuff in order and ready for you next year.
Water Bottle for Garlands
Those garlands you have can turn into a tangled mess when you take them down. Take a look around and you're sure to find an empty water bottle or two that are just perfect for this problem. The water bottles work great to hold your garlands and keep them relatively tangle free. The great part about this idea is that you can just drop the water bottles down in a box and next year just grab them out of the box and get to work.
Use Egg Cartons for Ornaments
If you're like most people, you have lots and lots of ornaments. Whether your ornaments are breakable or not, they can get tricky to store because of the hangers. It can be frustrating to have to pull out tangled clumps or ornaments every year. Take charge this year when you put your ornaments away. Make use of egg cartons for ornament storage. Drop an ornament into each compartment to keep them from getting tangled. If you have breakable ornaments, the egg cartons will also help protect those from being damaged during storage. If you have extra dough to spend, I really like these ornament storage bags.
[easyazon_block add_to_cart="default" align="center" asin="B005MJBJP4″ cloaking="default" layout="top" localization="default" locale="US" nofollow="default" new_window="default" tag="06757899i-20″]
Christmas Light Storage
Christmas lights may be the bane of holiday decorating. They get tangled and are frustrating when it's time to put them up. Check out these ideas for keeping your lights tangle-free and ready to go year after year.
Wrap your lights around clothes hangers to keep them from tangling.
Store each strand of lights inside a gallon sized zip lock bag for easy storage.
Cut sturdy pieces of cardboard (roughly 11 by 17 inches) to wrap your light strands around. Cut a slit in one end of the cardboard then slip an end of a strand into the slit before wrapping. Cut a slit in the other end of the cardboard to secure the other end of the lights and you've got it going on!
Keep Gift Wrap from Unrolling
Those tubes of gift wrap are prone to unrolling and getting quite unruly. Fix this problem with an empty toilet paper tube. Slit the tube down one end and slip it onto the wrapping paper tube to keep it in order. Use a piece of aluminum foil to decorate this sleeve, just be sure to tape the foil on the inside of the toilet paper tube to secure it.
Try one or more of these ideas to keep your holiday decorations in order. They will be ready to go without hassle or fuss next year!
Did you enjoy this post? Find more money saving tips here.