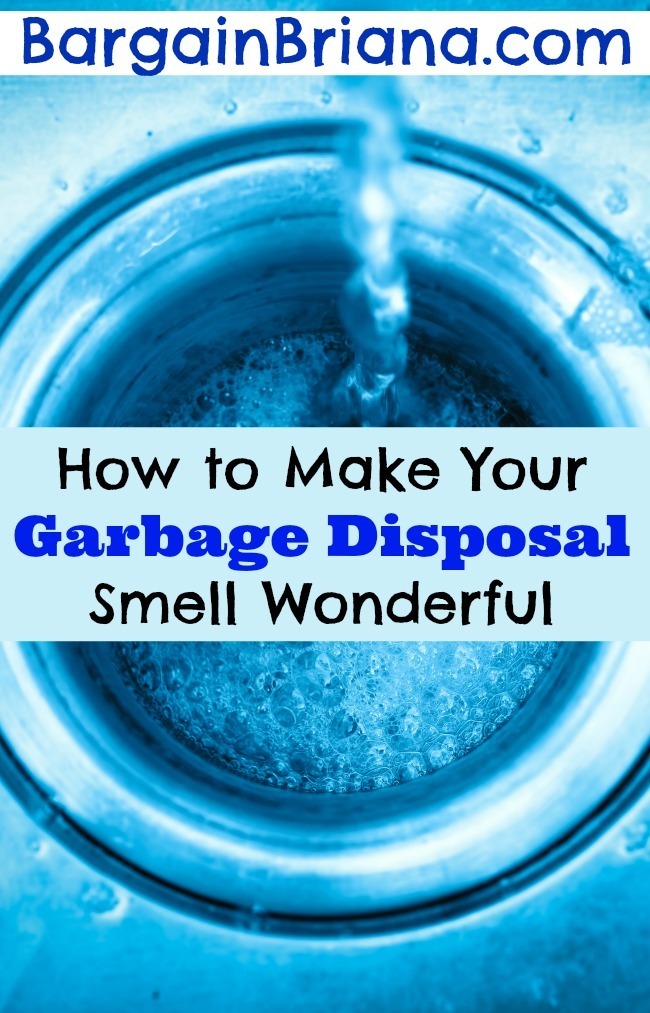 There are times when a garbage disposal stinks so badly, one might wonder if the smell will ever disappear. You can wash it with soap and water and get the flowered dish detergents all day long, but the smell seems to somehow linger.
How do we make our garbage disposal smell wonderful again?
How to Make Your Garbage Disposal Smell Wonderful
That is not an easy answer because there are many things that cause a garbage disposal to smell. It certainly helps to do a physical inspection and that is a good place to start. When my drain has a nasty odor, I begin by turning off the disposal out at the fuse box. I know I can simply hit the switch, but I want no chance of a trip to the emergency room.
Once you have the power cut off to the disposal, get in there and check things out. More often than not,  you will have food or debris stuck to the rubber flaps that protect the drain. Get underneath those flaps with a brush.
Next look inside the disposal itself and clean it out with your fingers. Be extremely careful around those blades and take care to not cut yourself. Even dull blades can cut  you pretty badly.
Clean it out with care and get any large pieces of food that may be stuck. This is usually the cause of the odor but it is not always obvious. Look carefully and be thorough as you can.
Next, run several ice cubes through the disposal with water. This does a great job of getting the smaller particles that you might not see and will clean your disposal rather well in most cases. Running ice cubes every now and then is a good practice anyway, so get in the habit.
Next, you want your disposal to take on a clean scent. One of the most popular scents in the kitchen is fresh lemon and you can get this smell by running some lemon rinds through with boiling water. This will give you the scent you want. There are many options and most all the citrus fruits are good choices. Try mixing them up now and then and you might find some awesome combinations!
If you like it a bit more sterile smelling, take a tablespoon of bleach and mix it with a full gallon of tap water. This is to be poured down the drain with the water running and it will do wonders for your disposal.
Keeping your garbage disposal smells under control is really about maintenance and occasionally adding in the scents you like. Some swear by the citrus fruits and regularly add one or two while others like a more cleanser type smell. Whatever the case, the procedures above will keep your disposal working and smelling great!
Did you enjoy this post? Find more money saving tips here.