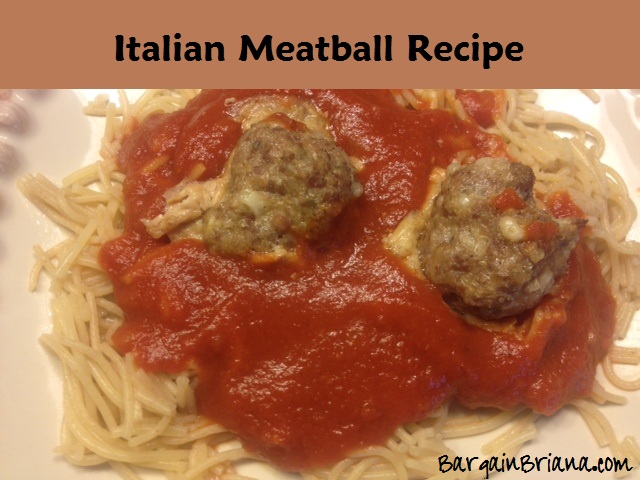 My kids love to eat meatballs – plain, with sauce, in spaghetti, they love it anyway. I found a roll of sausage in the fridge that we needed to use up and as part of the pantry clean up I found Italian bread crumbs that needed to be used up too. These made for the perfect combination for these Italian meatballs. There was only a few left after I made these so I'm assuming they loved them!
Just combine all the ingredients in a bowl. Mix well. Shape into meatballs – about 20-24. Cook at 350 degrees for 20 minutes. Serve over pasta and marinara or use for meatball subs!
Italian Meatballs
Ingredients
1 egg
⅓ cup Italian bread crumbs
⅓ cup freshly grated parmesan cheese
¼ cup milk
16 ounce ground sausage
Instructions
Preheat oven to 350 degrees.
Combine all ingredients in a medium bowl.
Shape into about 20-25 meatballs.
Cook for 20 minutes.
View the Recipe Index for a complete list of recipes. For the most recent vegetarian recipes posted on the blog, go here. To view all the recipes post on the blog, go here.