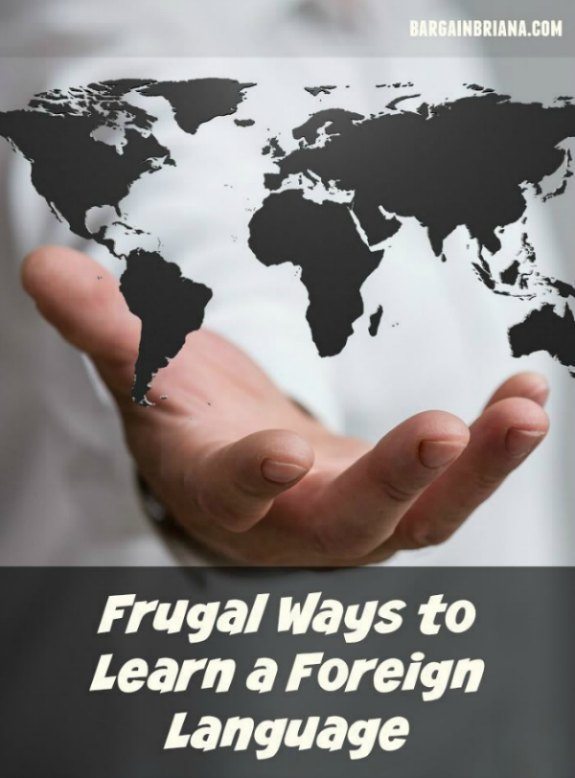 Are you interested in learning a foreign language? You don't have to spend a great deal of money to work on your bilingual skills. Check out these frugal ideas for learning a new language and save while you learn!
Tablet or Smartphone Apps
There are a number of great apps for tablets and smartphones that can help you learn a foreign language. Many apps are free and easy to use, like DuoLingo. Put an app on your tablet or phone…then learn on the go.
Volunteer
Check around your area for university or college programs for international students. Student centers and other learning sites usually appreciate volunteers who are willing to converse with international students to help them with their English. An English as a Second Language class teacher may be thrilled to have a volunteer help out with their class. This is a great opportunity to help others while you glean a little bit yourself.
Your Local Library
Check out what your local library has to offer. From language CDs to actual language learning books, your local library can usually provide a number of resources free of charge. If your library has computers available with free Internet, search for a free online language program to help you learn. Language CDs can be used in your vehicle or at home to help you pick up the language you want to learn.
Audit Classes
Many universities and community colleges offer adult learning programs for very low costs. These are meant to be non-credit classes for personal development. Check into language classes that you can take through the adult learning programs. Some universities and colleges also allow community members to audit classes for no cost. These are also non-credit courses, but if your goal is to learn and not bulk up your college credits, then who cares?
Pen Pals
Check with your church or religious organization to see if there are any pen pal programs available. Some programs match up parishioners with citizens of other countries who want to improve their English skills by writing to English-speaking pen pals. This could work both ways if you are able to find a pen pal who is willing to offer some tutoring in their native language. Some pen pal programs allow you to write to each other via email instead of snail mail if that is your preference.
Used Book Sales
Buying used foreign language books at book sales and thrift stores can provide some great learning at a very low price. Keep your eye open for library book sales and browse through the book collections at resale shops and thrift stores. You can usually find used textbooks and other books for very little cost.
Amazon is also a fantastic resource for both new and used foreign language books. Here is a link to see what they have to offer right now!
[easyazon_link cloaking="default" keywords="Used books learning a foreign language" localization="default" locale="US" nofollow="default" new_window="default" tag="rodso-20″]Used books learning a foreign language[/easyazon_link]
Learning a new language is a great way for self-improvement. You don't have to invest a lot of money in your language adventure. Check out these suggestions and see how long it will take you to be able to speak a little — or a lot — in the language you have chosen to learn.