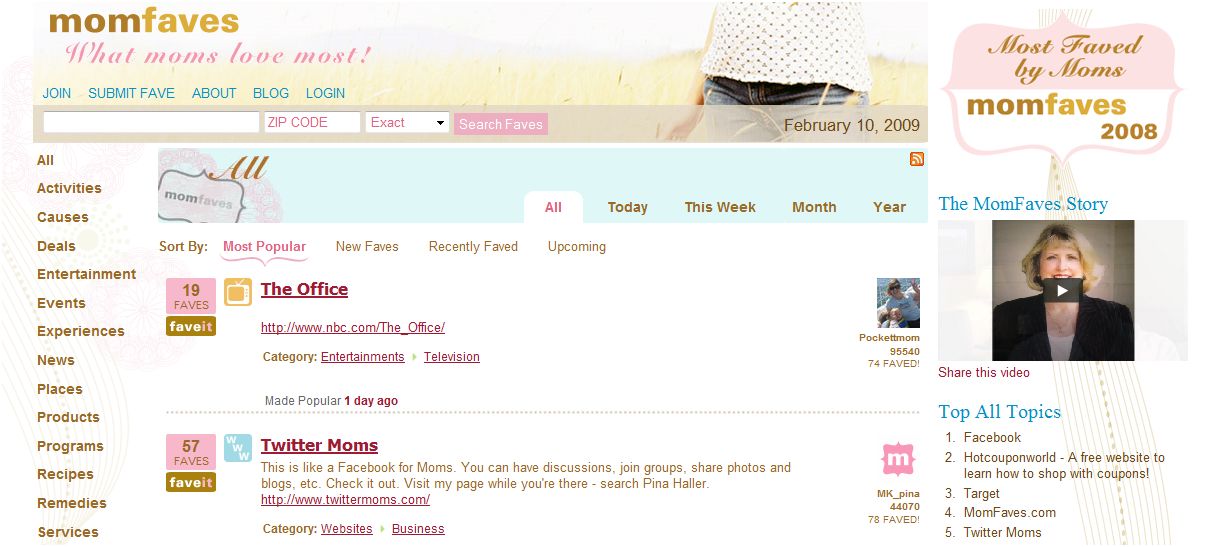 I had the pleasure of meeting Josh & Rebecca Unfried, founders of Mom Faves, at the recent Blissdom 2009 Conference. Did you know you could make marshmallows? I didn't but I'm pretty clueless in the kitchen. Rebecca makes an awesome red hot marshmallow. She made them especially for the Mom it Forward #gno chickas. Lucky us!
What is Mom Faves? It is a site where moms can share what they love with other moms. They are officially kicking off Wednesday, February 11th for 8 days of festitivies. You will want to check out Why Moms Matter and stay tuned until February 20th, when they announce the Why Moms Matter Project. I'm excited to learn more.
How Are Moms Changing the World?