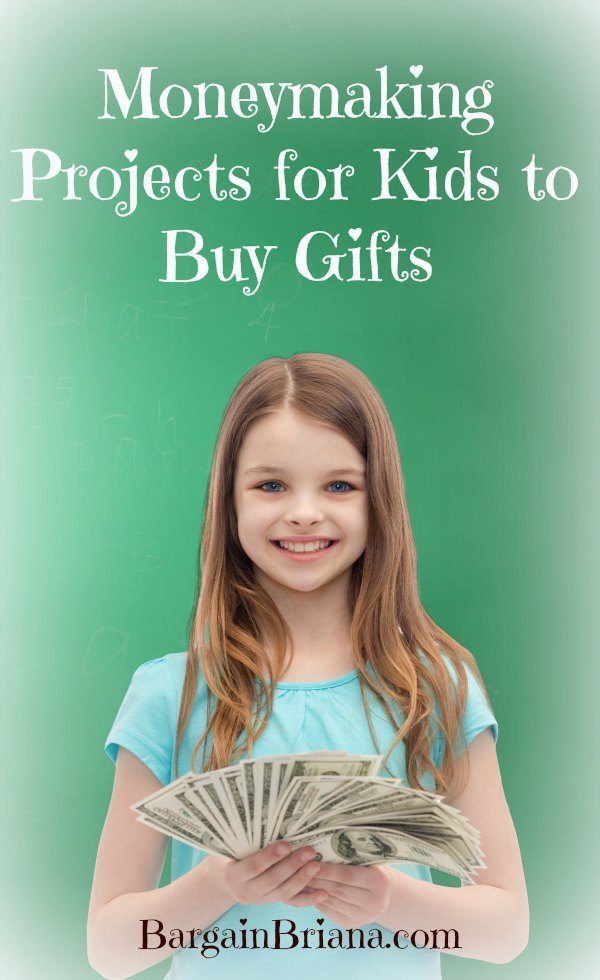 With Christmas coming soon, many kids want to earn a little extra money so they can buy gifts for their loved ones. This is a perfect opportunity to help them learn a little responsibility in addition to a work ethic Check out these moneymaking projects that kids can do in order to earn a little money so they can buy gifts this Christmas.
Raking Leaves or Shoveling Snow
Raking leaves or shoveling snow — whichever is most needed — can be a good way for kids to earn a little extra money before Christmas. Check around the neighborhood to see if anyone has leaves that need to be raked and let you child offer to do the work. If you get some snow, shoveling out driveways or sidewalks is hard work, but it will certainly earn some extra money.
Selling Unwanted Items
Help your child sort through their stuff to see what is sell-able. Pawn shops will pay cash for video games, DVDs, electronics, and other items. This is a good way to get rid of some items while getting some cash for Christmas shopping in exchange. The pawn shop is good for quick money, but advertising certain items for sale on a site like CraigsList might result in a little more money for shopping.
Dog Walking
Offer dog walking services around the neighborhood. Your child might be able to score a steady gig or two of walking a neighbor's dog for a little extra money. Dog walking could turn into a year-round job for a little extra money, so it's worth checking out.
Decorating Christmas Trees
Believe it or not, not everyone loves to decorate a Christmas tree. Check around your neighborhood and you might be surprised to find that there are people who would pay your child to decorate the Christmas tree or just help put up the Christmas decorations.
Hot Chocolate Stand
Depending upon the weather, your child can always set up a hot chocolate stand in your yard. Provide plenty of hot chocolate and you might be surprised at how much your child can earn on a chilly, December afternoon.
Sell Homemade Christmas Ornaments
Help your child make some homemade Christmas ornaments to sell. Find a niche ornament of some type then spread the word. Share photos on Facebook and in Facebook selling groups. Your child may be able to earn a nice little sum of money to do their gift buying.
While your child can't go out and get a job, they can certainly do a few things to earn money for gift buying. Help brainstorm with your child about ideas that would work and would bring in a few bucks. Supervise their projects and help them budget the money they earn so they can buy those gifts and enjoy the feeling of working hard for a goal.
What other Moneymaking Projects for Kids Can you Think of?
Did you enjoy this post? Find more money saving tips here.