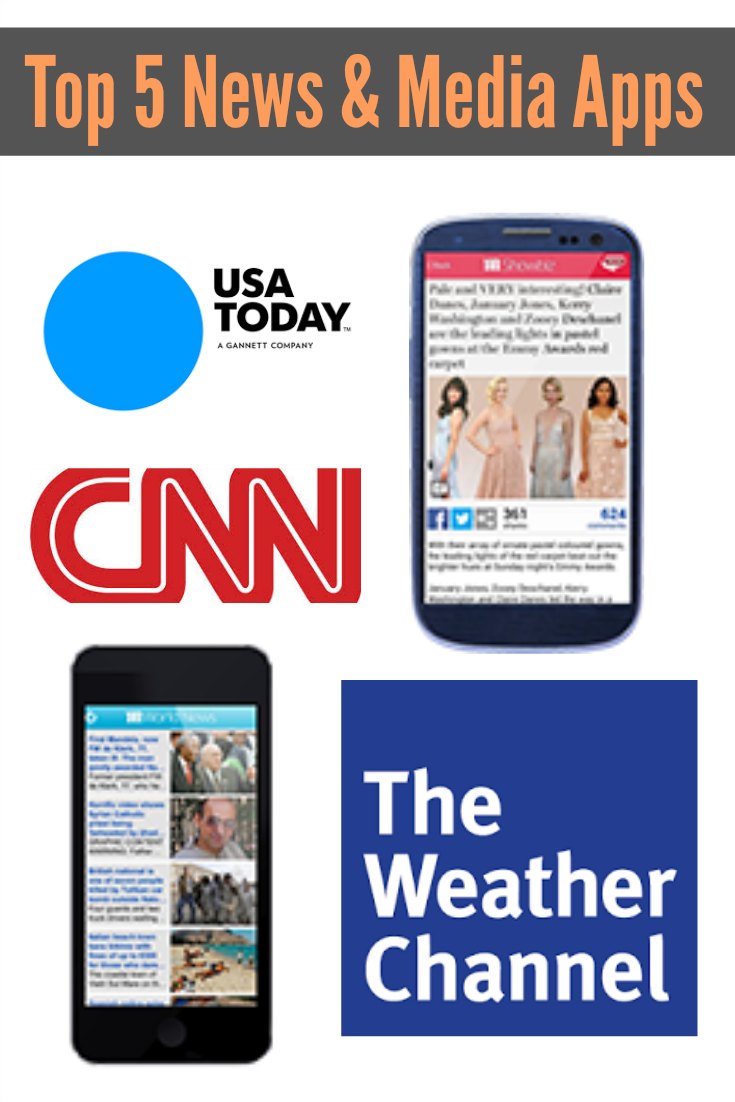 I'm going to make a confession. I am a news junkie. I say junkie, my husband calls me obsessed.  I like to think of it as being informed. My friends know that if they want the latest information on what is happening in the world, they can just ask me. In recent days, I've been glued to my news apps for the latest information on the Ebola Virus Outbreak in the United States.
What apps are my favorite to keep abreast of all the best news? 
The Samsung Galaxy products have the My Magazine feature built-in and you can access a very visual experience just put pressing and holding the home button. You can then flip through the news stories.
Top News Apps
I personally think that all of the apps should limit their breaking news to really, really important stuff instead of notifying just when they want users to visit their apps! I do find that the CNN App and Fox News App neither one overuse this function.
Don't forget about local media apps to stay on top of current local news.
Disclosure:  As member of a pretty cool team of influencers, I received the Samsung Galaxy Note 3 with line of service from Verizon. No additional compensation was provided nor did I promise positive feedback.  All opinions are my own. Learn more on how I disclose on my Disclosure Policy page.