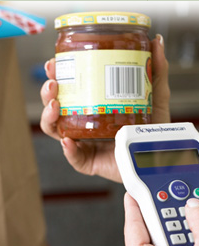 Neilsen Home Scanner has opened up applications again for new panelist.
You will be provided with a hand held scanner. When you shop, you'll use the scanner to scan the barcodes on all of your purchase. Once a week you send your purchase information to the National Consumer panel.
How are you rewarded?
You will earn points that you can trade in for prizes such as electronics equipment, jewelry, toys, and more! You can also earn entries into sweepstakes as well as providing your opinion.
How to Get Started?
Just fill out the online registration form to get started.
I would love to hear your experience about this because it didn't work out for me when I tried it a few years ago