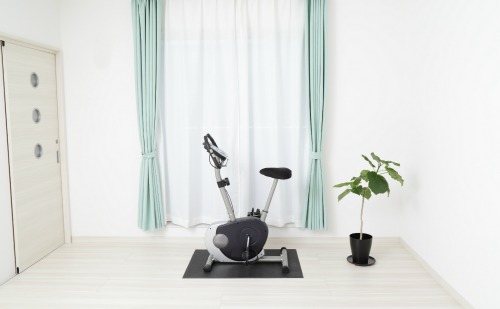 Whether you are trying to lose some weight, get the most attractive butt in the world or just stay fit, doing it with a stationary bike at home might be the key to most of your issues. Practically, you no longer have to spend money on a gym and waste time on your way there. Just do it at home, whether you watch your favorite TV show or a movie. Sure, you can also purchase a regular bike, only it requires a little attention and experience, especially if you go out in traffic.
Prepare For Summer – Exercise At Home Using A Bike
The bad news is that plenty of people tend to turn their bikes into specific supports for their clothes. Sooner or later, they realize that they are less likely to use the respective gadgets anytime soon. Why does it happen? Simple – you fail to get the right bike for your necessities, but you also lack a good plan. Then, what do you need to do for a good final choice?
How to use your bike and what to be careful about
Although a stationary bike seems to be 100% safe, the truth is that you can still get injured. How? Adjusting the seat in the wrong position is one of the causes. Make sure that the seat is at the right height. Put your soles on the ground and look at your knees. They should be slightly bent or not bent at all. On the other hand, if you exaggerate with the height, you will force your knees. Keep it too low and you will bend them too much and put pressure on the joint. Once you are done adjusting the seat, you can finally start training.
How often you should exercise
A cycling session should not last 10 minutes, but not one hour either. Instead, it should range between 30 and 45 minutes, depending on your physical condition. If you have not exercised in a while, you can split 40 minutes in two shorter sessions – one in the morning and one in the evening. Looking for decent results? Practice five times a week. With time, you should increase the cycling intensity with around 10% every week.
Your primary goal can influence the cycling session as well – maintaining yourself in a good shape, losing weight or perhaps recovering after an injury. If you need to recover, you must follow your specialist doctor's instructions.
Caloric consumption on a bike
Trying to lose weight? A little motivation and some small details are critical. For example, you should know that a 30-minute cycling session will burn about 300 calories. Obviously, it depends on your age, physical condition, weight and training intensity.
As a short final conclusion, cycling is an excellent way to stay fit and keep yourself in a good shape. Both regular and stationary bikes are essential for good final results, yet you need dedication and hard work. Results will never show up overnight, so give yourself weeks or even months to tackle your long-term goals.
Julia Jones is the founder of Best Reviews Advisor and loves to share her enthusiast for products that can make your life better.
Did you enjoy this post? Find more money saving tips here.