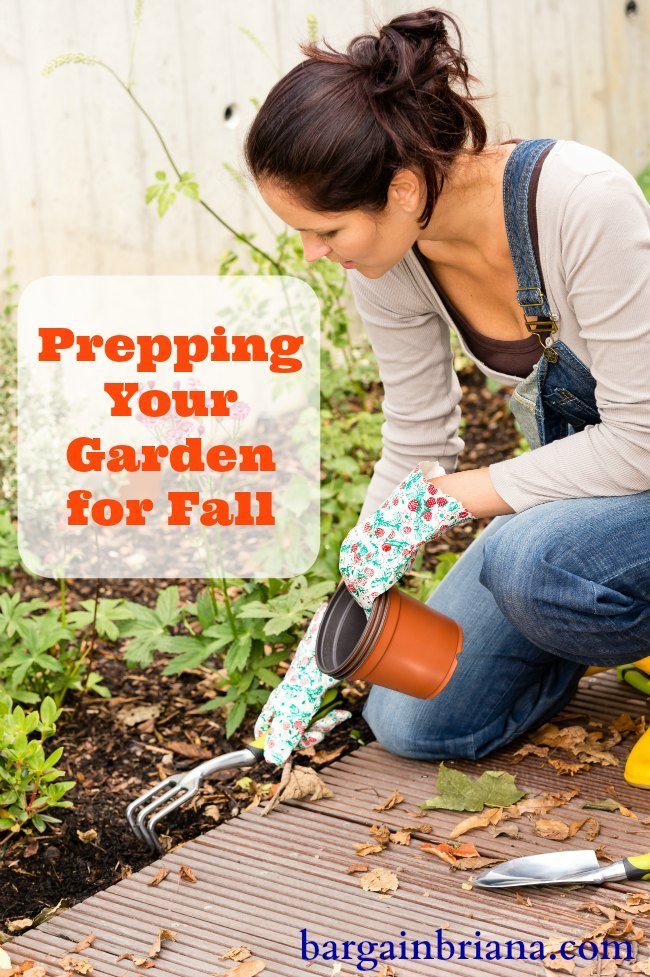 It's time to put your garden to bed for the season. Doing some prepwork now — for the fall and the coming winter season — will help your garden be ready for the coming spring when it will be planting time again. Check out these tips for prepping your garden for the fall season:
Remove Most Plant Materials
When you are ready for your garden to be finished for the season, you will need to get rid of old plants. Pull up and discard plants and dig up any remaining potatoes or root vegetables. Cut down any remaining corn stalks.
If you do a ton of garden work, you will absolutely love this little tool. It saves me time and money and is extremely inexpensive in comparison to how long it lasts me in the garden. Here is a link to pick it up for next to nothing on Amazon:
[easyazon_link asin="B002GJ030U" locale="US" new_window="default" nofollow="default" tag="sthjbb-20″ add_to_cart="default" cloaking="default" localization="default" popups="default"]Garden Trowel – Stainless Steel 14″ Long Works Perfectly for Every Hand Digging Situation. Indestructible. Made in Iowa. Includes a 6″ Incised Depth Gauge. Lifetime Guarantee.[/easyazon_link]
Walk through your garden area and pick up any loose veggies that may have fallen or other plant materials like leaves and vines. The point is to get rid of everything left over from the summer garden.
Leave Certain Veggies in Place
If you have veggie plants like cabbage, kale, radishes, Brussel sprouts, broccoli, and cauliflower, these can be left in place. Why? These plants will attract certain pests and as the plants decompose, the decomposition can kill off those pests.
Plant Cover Crops
Once your garden has played out, consider planting a cover crop to combat weeds and improve the soil. Ideally, cover crops should be planted about four weeks before frost. Cover crop choices include cereal rye, annual rye, clover, buckwheat, field peas/oats, and sorghum-sudangrass.
Cover Your Garden
While preparing your garden for the coming fall and winter, you should take the time to provide a layer of covering over bare soil. Keeping bare soil protected will prevent erosion and the leaching of nutrients. Mulch up leaves from your yard and throw the debris onto your garden spot. Grass clippings can also be piled on for a great mulch layer. All of this material will break down over the winter, providing nutrients to your soil.
Start Planning for Spring
It's never too early to be thinking about the next season of gardening. As your are putting your garden to bed now, start thinking about what you would like to accomplish with it next season. What worked well this year and what didn't do so great? Sit down with pencil and paper and start drawing out your plan now so you can be thinking about it throughout the winter.
Take some time now to draw out a map of what you planted this year, so you can use it as a reference next year. Make notes about how well things grew and any thoughts you have now for improvement next season. Do this now while it is still fresh in your mind. Prepping your garden is often about acting when the iron is hot on a project. Don't procrastinate or you might realize you waited too long.
Part of successful gardening is preparing for the coming dormant season and planning ahead for the next planting season. Get your garden ready for the fall and winter so that when spring comes, your garden will be ready to go.
Did you enjoy this post? Find more money saving tips here.