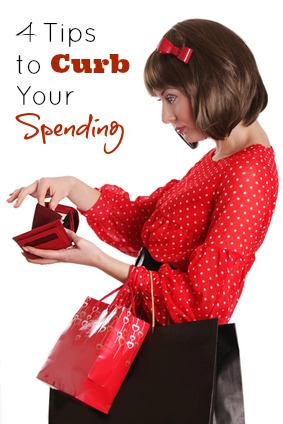 For those of us who love to shop, the ability to say no to a purchase is a valuable skill. Even with a pile of coupons during the biggest sale of the year, it can still surprise me to see how quickly things add up. Smart shopping can only get you so far—true financial freedom is, in part, a result of self-controlled spending. It takes willpower and determination, and a few budget-conscious strategies don't hurt, either.
It's time to take control of your spending. Whether you need to map out a budget for the first time or cut up that spare credit card, the right spending strategies will reduce stress and raise financial health.
Make a Budget
It's the foundation of sound financial decision-making, but the majority of Americans still haven't taken the time to make a budget. A 2012 National Foundation for Credit Counseling survey revealed that 56 percent of Americans admit they don't have a budget. A written document with all income and expenses gives you a clear picture of your expendable cash. Anyone looking to save money, pay off loans or make rent for the month will benefit from this simple discipline. Start with your total household income, and subtract each expense, including food, rent, insurance and other bills. After you collect expenses, decide how much spending money you have for the pay period and stick to that amount.
Withdraw Spending Cash
Lots of shoppers go out with a certain amount of spending money in mind, but sticking to this limit is easier said than done. If you struggle with budgets, put the plastic away and go with cash. You'll have a better feel for how much you've spent and how much you have left. Unlike credit cards, cash forces you to ration your spending and live within your means. It only works if you're disciplined, though. Once your spending money is gone, it's gone. No excuses.
Cancel the Spare Credit Card
It's so easy pull out that spare credit card in the heat of the moment. Who can blame you for the occasional irrational purchase? TheAtlantic.com reported that people who own more credit cards spend more in specific stores, more in restaurants and more overall. Don't become a slave to credit companies. Cancel the spare credit card and cut back on how much you use the primary card. Building credit is one thing, spending irresponsibly is another. Reduce temptation, and you'll have an easier time sticking to your budget.
Say No to One Purchase Per Week
Experienced shoppers know the trap: buying everything you want only leads to wanting more. Shopping is good, and the things you purchase can be good. But no dress, curling iron or painting is so good that you can't live without it. Remind yourself that things don't own you by saying no to a purchase every week. You'll hone the ability to discern between good purchases and wasteful spending, and the savings will add up over time.
How do you curb your spending? Leave your tips in the comment section!