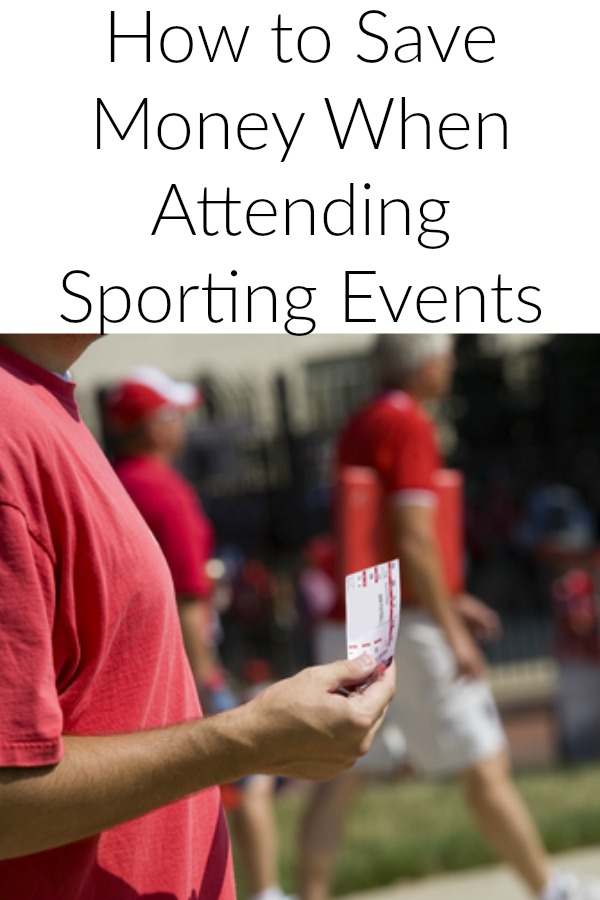 Being a sports fan can get expensive. The average NFL home game ticket ranges from $125.45 for a Chiefs game all the way up to $438.09 to see the Seahawks, according to Nerdwallet. CNBC notes that Major League Baseball tickets were also up 3.3 percent this year, to an average of $83. If you're traveling to see your team play on the road, tack on travel costs. Add in food, drinks, and souvenirs, and you may be working all week to pay for your weekend game. Fortunately, sports fans have found a few ways to cut attendance costs so you can sit back and enjoy the game without worrying about your wallet.
Shop Smart for Tickets
Game prices may be up, but you can drive your ticket costs down by applying some simple shopping strategies. Financial writer Susan Johnston Taylor suggests joining your team's fan club in order to get early-bird announcements for ticket offers, citing the example of a soccer fan club member who was able to get third-row seats for a $20 membership fee. In another example, kids who join the Milwaukee Brewers Pepsi Kids Club for $15 get $90 worth of ticket vouchers to six games.
Some companies that sponsor sports teams give out free tickets or online presale discount passwords before tickets go on sale to the general public. For large groups, you may be able to negotiate a group discount with your team's box office.
Taylor also suggests shopping the secondary ticket market on sites with money-back guarantees such as StubHub.com, TicketCity.com, or eBay, where sellers will often sell below face value in order to get rid of tickets. She recommends using sites such as these rather than Craigslist, where you can't get your money back. When buying secondary tickets at the stadium, some stadiums such as Fenway Park have scalp-free zones where ticket sales between fans are regulated to avoid rip-offs. Some secondary sellers mark up prices by adding fees, which you can avoid by buying directly from the stadium box office.
The nature and location of your seat and timing of your ticket purchase can also affect the price. Buying single-seat tickets and avoiding weekends and big games are a few strategies that can help you find a lower price. The Dig publishes a guide to the year's biggest college football matchups, which lets you know which games will have the highest ticket prices.
Waiting until game day when sellers are anxious to fill empty seats is another way to get cheap tickets. Taylor says that according to SeatGeek.com, MLB tickets bought on game day are 33.5 percent less expensive than those bought two weeks before the game and 43.2 percent cheaper than those purchased a month in advance.
Cut Down Travel Costs
Travel is another area where you can cut your costs by applying some saving strategies. Carpooling or using public transportation or team shuttles can save you on gas. Parking away from the stadium and walking a few blocks will save you parking fees, which can run as high as $30 to $35 at stadiums such as Levi's Stadium. If you'll be traveling a long distance to see a road game, many teams have travel package arrangements available, which you can find on team websites or on sites such as PrimeSport.
Bring Your Own Refreshments
Buying a beer and a hot dog at a Major League Baseball game costs an average of $10.37 in 2015, according to Team Marketing Report. For the same cost, you could buy a six-pack of Bud Light and have enough left over to nearly cover a whole pack of hot dogs or bratwurst. Pool resources with a group of friends for a tailgating party and share the savings. Eating at home and bringing some bottled water and snacks to the game is another way to cut the cost of food.
Skip the Souvenirs
Avoid the team store if you want to save money at the stadium. Stadium stores are fun, but prices are generally marked up compared to other vendors. Instead, shop at retail chains or online at official team websites or sites such as Fanatics in order to save money.
Did you enjoy this post? Find more money saving tips here.