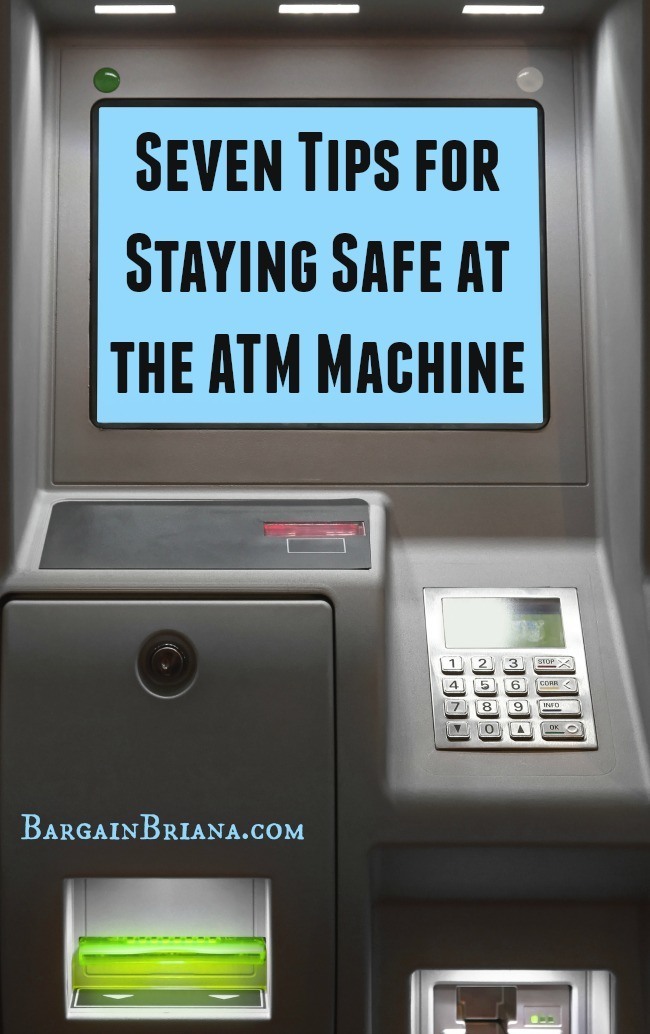 Going to the ATM machine used to be a fairly simple procedure. Now, criminals all over are finding new ways to steal our information. We have got to take steps to make sure we are not victims. Despite the rise in crime of this nature, there are plenty of things you can do to prevent becoming a statistic yourself.
Seven Tips for Staying Safe at the ATM Machine
Here are seven of the most important ones:
Memorize Your Pin Number
When you write down your pin number, you are instantly creating something that a criminal can pilfer. That might be from your trash can, your purse, your wallet or even your home. If you do write it down, memorize it immediately and burn the paper when you are done. It is amazing how a criminal can find your information in the weirdest of places.
Always Go during the Day
Night trips to the ATM have always been dangerous but today it is even more so. Plan your ATM trips during the day…no exceptions. If you absolutely must go at night, you need to pick one that is well lit and near plenty of people.
Bring Someone with You
Having another set of ears and eyes while you use the ATM is huge. Have them watch your back and make sure you park so that they are clearly visible. Criminals will often wait on someone that is alone rather than take on a pair of people.
Have Everything Ready
Before you ever get out of the car, make sure you have your ATM card and information prepared. This includes any deposit slips or other information you are planning to use. The shorter the time you are at the ATM, the safer you will be.
Scan the Area Carefully
Many folks look around for other people, but few really scan the area. Check all the areas around the bank, in the corners, across the street and so on. If anyone appears suspicious, move on. The risks are not worth it.
Look for Attachments
When you go up to the ATM, look quickly for any extra attachments that don't belong. Cameras are one example but you can also get your information stolen by technology. Sliders and various other machines can swipe your information in a moment. If something looks odd, it is probably not supposed to be there. Move on.
Use Your Body Effectively
When at the ATM, and particularly when there is a line of people, use your body to shield the ATM. This is not hard to do if you are careful. Be aware of the people around you. If someone is waiting close behind you, ask for a bit of space. Again, you can't be too careful. Non-criminals will never take offense to such a request. Many people simply wait until everyone is gone, but that can be hard at a busy time of day.
If  you use common sense and are willing to be inconvenienced in the name of safety on occasion, you will stay safe at the ATM machine from here on out.  What other ways can you think of  to maximize your safety?
Did you enjoy this post? Find more money saving tips here.