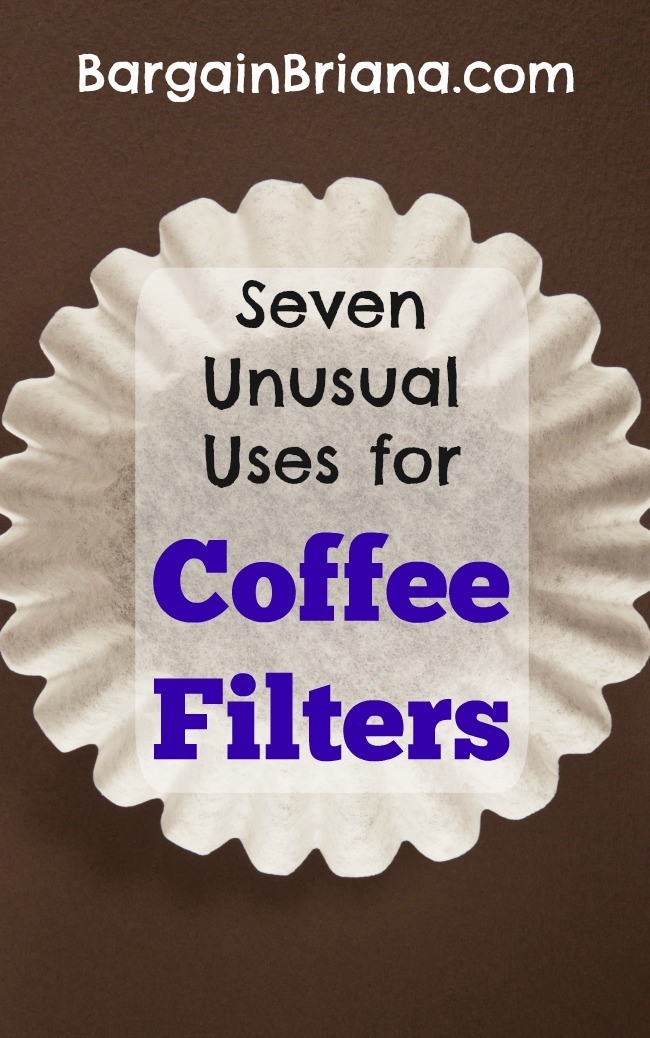 Most everyone has coffee filters sitting up in the cabinet and many of them are not even being used. In a world where traditional coffee makers are becoming extinct, one can only hope that these versatile little circles of wonderfulness will not go by the wayside. Coffee filters can be used in so many different ways and few of them are even related to coffee. Some are more ingenious than others but they all are pretty darn effective. Of the ones I've come across, here are the seven uses for coffee filters that intrigued me the most:
Seven Unusual Uses for Coffee Filters
As a disposable bowl
Most people who have dirtied up a typical bowl just for some popcorn or potato chips already know the frustrations involved. Who wants to dirty up a dish for something like that? Instead of using your plates and bowls, get out a large coffee filter and use it as a disposable bowl instead. When you finish your serving a popcorn, you simply toss the filter and move on.
As a microwave cover
They do now sell the plastic covers for reheating food and blocking any spatter. If you get sick and tired of having to wash it every 10 minutes throughout the day, invest in some larger sized coffee filters. They are perfect to put over your microwavable food and then are easily disposed of in the trash.
To keep your Popsicle under control
Most people already know this one but considering how awesome it is, it has to be included here. Poke a hole in a coffee filter and then feed the bottom of your popsicle through it to keep the drips off your clothes and from running down your arm. This is especially effective for children who could care less where the drip goes.
To wash your car windows
If you want the ultimate solution for streak free Windows, get out the coffee filters. Coffee filters leave absolutely no residue behind and they do not fall apart like many other paper products. Best of all, they do an incredible job and are remarkably resilient.
For dish packing materials
What could be more perfectly shaped to go between your stored or packaged dishes? These oval-shaped coffee filters are absolutely perfect for plates and pretty much any other breakables that are flat.
To catch grease for your french fries/bacon
When you cook anything that is loaded with grease, place it in the middle of a coffee filter and watch the magic happen. The filter will begin to soak up the grease quite effectively and leave behind only the part you wish to eat. Far better than paper towels, coffee filters seem to actually pull the grease from the cooked food.
To polish your shoes
For those people that still keep a nice shine on their shoes or boots, coffee filters should be a key part of your shoe shining kit. Coffee filters have always been popular in the military where having a shiny boot is a daily requirement. It is incredibly effective and generally far cheaper than a store-bought option.
What other coffee filter uses the you know of and swear by?
Did you enjoy this post? Find more money saving tips here.