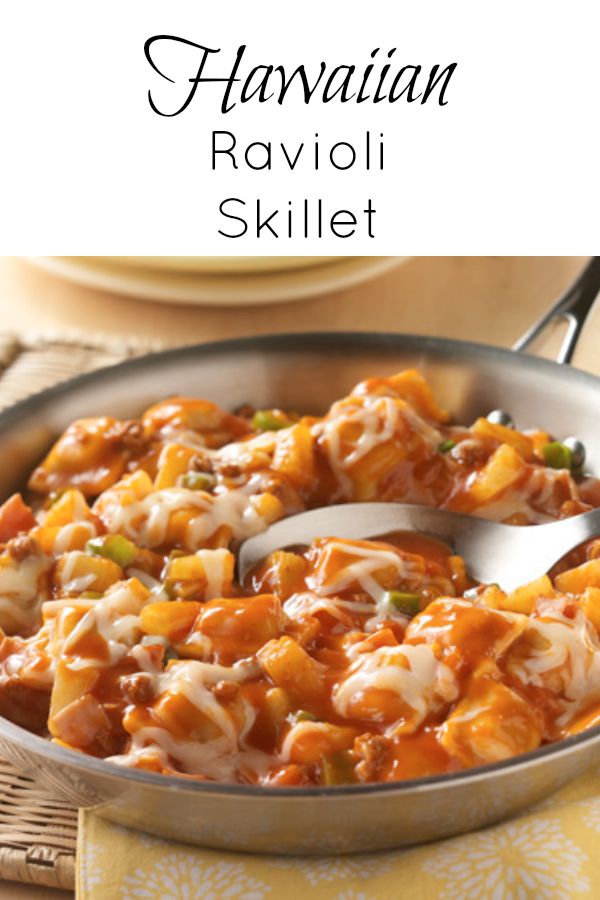 Hello Bargain Briana readers, Kristin from Chef Boyardee here. I am excited to be writing for Briana today! Let me introduce myself. I live in Chicago with my Bichon Frise, Joey. What I love most about the city is that there's always something to do: grab drinks with friends, stroll along the Riverwalk, check out a new exhibit at the Field Museum, ride a Divvy bike on Lake Shore Drive and so much more. When I am not exploring new pockets of the Windy City, I am cooking one of my favorite dishes or a new recipe from Pinterest.
I don't know about you, but summer flew by for me! As the weekend barbecues start winding down through Labor Day weekend, it's time to get ready for activity-packed schedules.
In the midst of back-to-school season, easy-to-make weeknight dinner ideas become essential. That's what I love about this skillet—it's so simple to make and delicious! With a combination of hearty beef ravioli and sweet pineapple chunks, you get a sweet and savory tropical kick with every bite. This Hawaiian Ravioli Skillet recipe takes just 30 minutes to prepare and cook, so you have more time to drive the kids to practice and help with homework!
Hawaiian Ravioli Skillet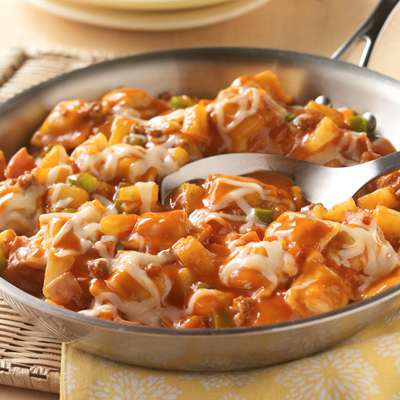 Ingredients
Non-stick cooking spray
1/4 cup green bell pepper, chopped
1/2 cup pineapple chunks in juice, drained
2 oz. sliced lean ham, chopped
2 cans Chef Boyardee® Mini Ravioli® Beef Ravioli
3/4 cup shredded mozzarella cheese
Directions
Spray large skillet with non-stick cooking spray; heat over medium-high heat. Add chopped green bell pepper; cook until tender. Add pineapple chunks and chopped ham; cook until lightly browned.
Add beef ravioli to skillet; stir gently to combine ingredients. Cook 5 minutes or until hot. Top with mozzarella cheese.
It's that easy! I hope you guys enjoy this recipe as much as I do. Check out Chef Boyardee's website for more recipe ideas for cooking with kids!
View the Recipe Index for a complete list of recipes. For the most recent vegetarian recipes posted on the blog, go here. To view all the recipes post on the blog, go here.