As you can see there is at least a whole page of apps dedicated to the kids, well, Sofia. She has a blast on the Motorola Xyboard  and is always stealing it away from me. Luckily, there are plenty of FREE apps she can enjoy!
Here's a few of her favorites:
Garfields Diner: She says this is one of her favorites! I don't get how this one works but all the kids seem to enjoy playing this one.
She is a HUGE fan of any of the play cooking apps, especially any dealing with sweets including Donut Maker, Cupcake Maker, Icee Maker, Cake Maker, Pizza Maker, Sundae Maker….you get the drift!
Netflix: Requires a subscription but you can get a FREE one month trial to Netflix and have access to so many television shows and movies.
Coloring Book: Color various pictures with various crayons.
Playtales: This is a cute one where kids read and play.
These are some of her favorites to play on the Motorola Xyboard Android tablet.  Check out the Amazon Android Daily Freebie too for more free Android apps.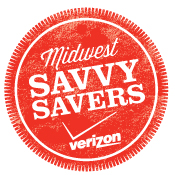 Disclosure: I am participating in the Verizon Wireless Midwest Savvy Savers program and I have been provided with a wireless device and six months of service in exchange for my honest opinions about the product. Learn more on how I disclose on my Disclosure Policy page.