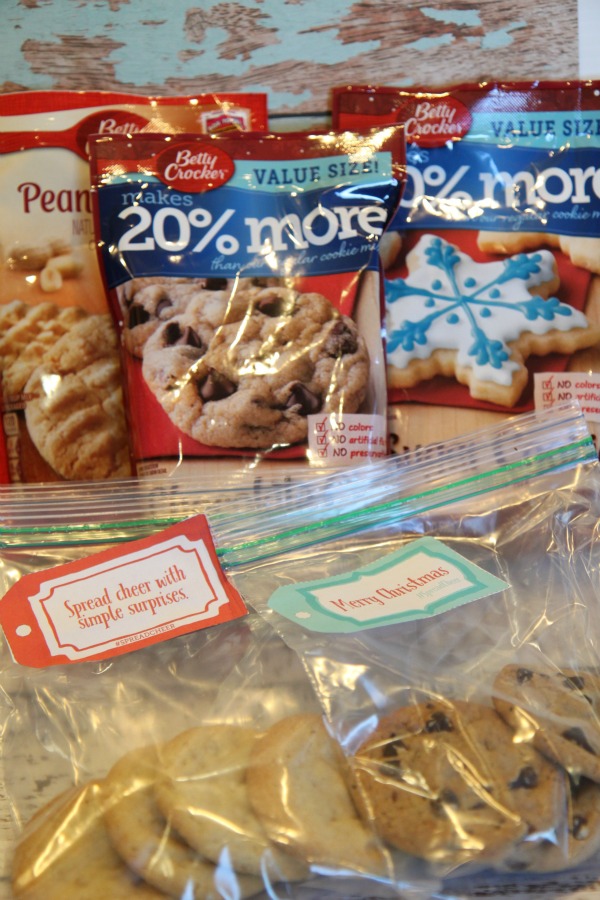 Tis the season for baking! Everyone is either receiving home baked goodies or passing out baked goodies to friends and family. We have been the recipient of some wonderful homemade baked goodies this holiday season.
We would love to #SpreadCheer and enjoy family baking time but we are getting very short on time this season. This makes Betty Crocker™ Cookie Mix the perfect helper this holiday season.  From peanut butter to chocolate chip to sugar cookie and more, Betty Crocker™ Cookie Mix make for easy holiday treats.
You can help spread a little holiday cheer this season by giving back to those who mean so much to you this holiday season. Surprise them with a basket or baggie full of delicious fresh-baked goodies. These are the best gifts to receive. Betty Crocker even has these FREE printables available to make spreading the cheer even easier.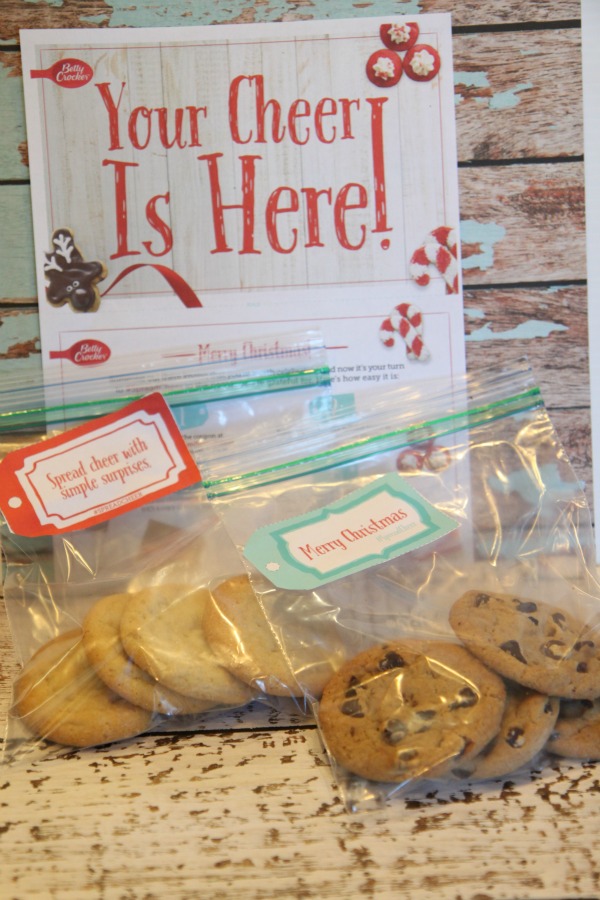 We had a fun day in the kitchen baking up our holiday treats. While there are so many variations of cookies you can make even with cooking baking mixes, we went the traditional (and easy) route and stuck the recipe on the package.  Using Betty Crocker™ Cookie Mix is a great way to alleviate some of the stress of the holiday while still creating wonderful holiday memories.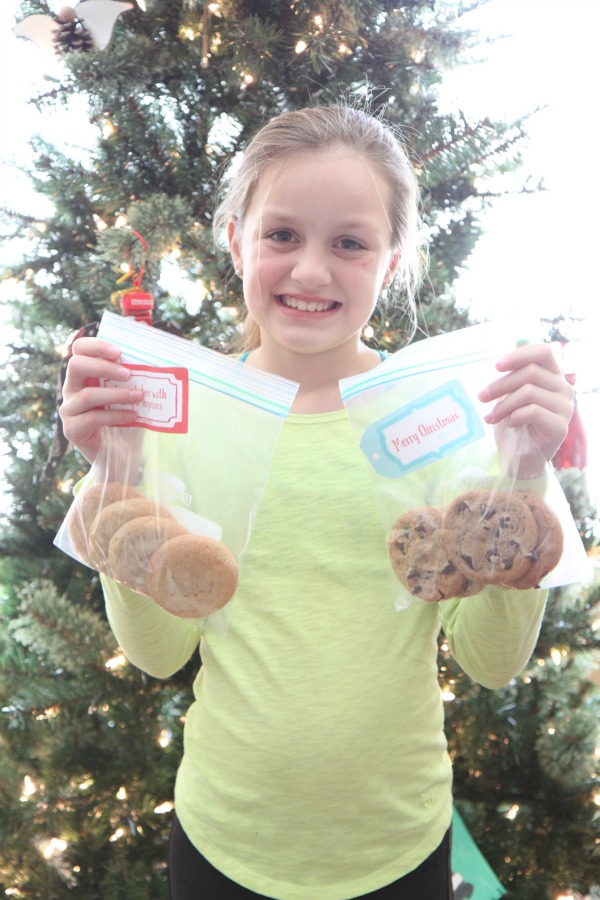 Even better, you can get this coupon and save on your purchase! Save $0.50 when you buy ONE (1) Betty Crocker™ Cookie Mix. Pick a Betty Crocker™ Cookie Mix today and start creating your fabulous holiday cookies!
This post was sponsored. Rest assured, this Post was written by me and was not edited by the sponsor. Read more on my Disclosure Policy.