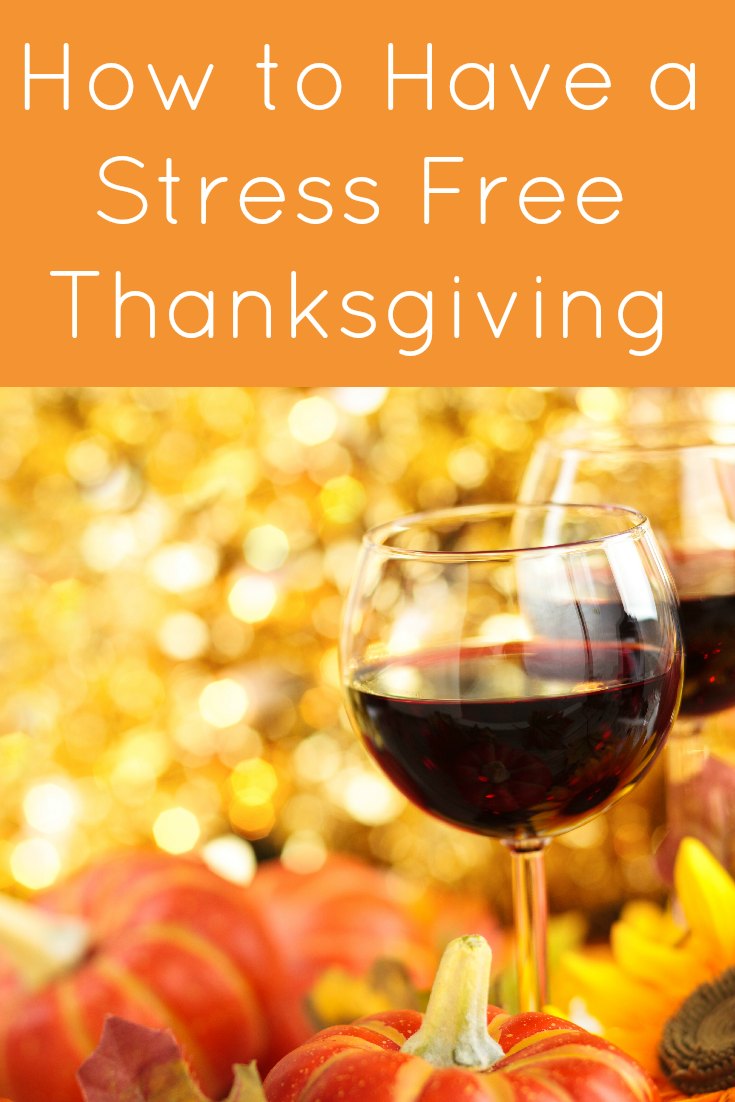 Thanksgiving is around the corner and like most of us, you probably get a little stressed out when the holiday rolls around. Spend some time getting everything together so you can turn this Thanksgiving into a stress-free holiday full of fun and family. Check out these tips!
How to Have a Stress Free Thanksgiving
Plan Early
One of the stresses of any holiday is that so many of us wait until the last minute to throw it all together. Don't do that! We all know when Thanksgiving is coming, so start thinking about it in October. Start putting together your calendar a few weeks ahead of time so you know when and where you will be going for Thanksgiving Day. Check with family and friends to verify plans.
If you are going to be in charge of a meal or at least making side dishes, decide upon a menu and recipes a few weeks in advance. Gather your ingredients and if you're planning to use a new recipe, try it out ahead of time so there are no surprises.
Keep It Simple
Thanksgiving doesn't need to be a fancy, elaborate affair. Remember, it's about spending time with family and friends and being thankful for what you have. Even if you just have frozen pizza for your meal, it still counts! Don't try to turn the holiday into a spectacular "event" — just relax and let it be a day in which everyone gets together and doesn't make a fuss.
Be Flexible
Not everything works out exactly how you plan or envision. Keep that in mind. Be ready to bend and flex a little if unexpected changes arise. A dish may not turn out or guests may run late. It happens. Be flexible enough to just go with the flow. Make whatever changes are necessary and don't allow unexpected things ruin your celebration.
Have a Backup Plan
Since you can always count on something going a little differently than planned, have a backup plan ready. If that big pot of homemade mashed potatoes just don't turn out, or get burnt, or take a dive onto the floor, you should have a box of instant potatoes waiting in the wings. Think about all the scenarios that could go wrong, then have an alternative solution ready. The kids wake up with the pukes on Thanksgiving morning? How about rescheduling the family get-together and meal for the following Sunday?
Keep It All in Perspective
What is Thanksgiving really about? It's about spending time with people you care about and pausing to be thankful for the blessings of the past year. If you keep it all in perspective, you won't need to get stressed. Nothing has to be fancy or spectacular. Keep all of that in mind and keep it stress-free.
Enjoy your Thanksgiving holiday with as little stress as possible by using a few of these tips. Keep it simple, be flexible, and have plenty of plans in place and your Thanksgiving celebration will be blessing instead of stressing.
Did you enjoy this post? Find more money saving tips here.