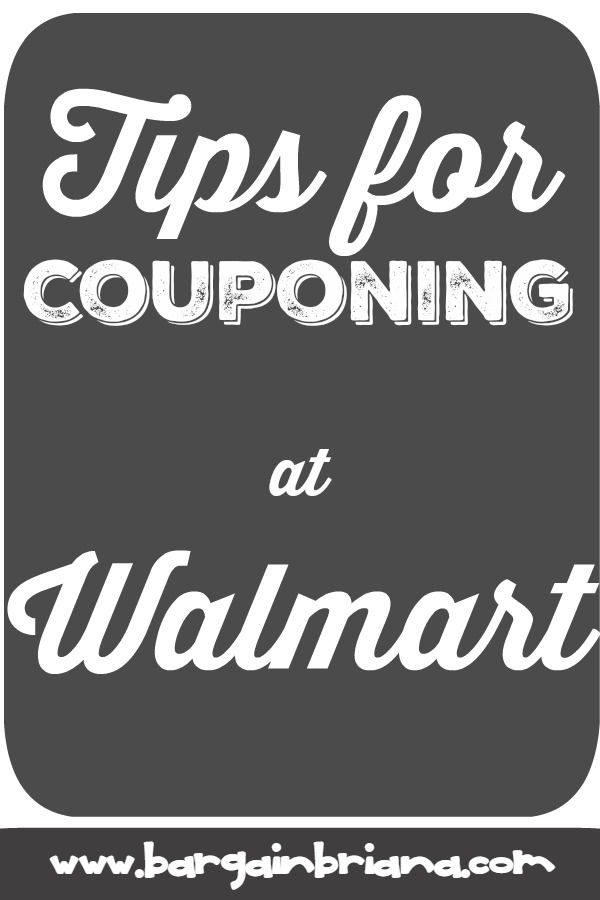 Since it is the biggest retailer store in the nation, these Tips For Couponing At Walmart are going to help almost everyone to stretch their budget a little bit farther.  Walmart has one of the best coupon policies out there, but you still have to follow the rules and understand what you are doing.  There are no double coupons at Walmart, but there are great ways to save using coupons in this store.
Tips For Couponing At Walmart
Bring competitor ads with you to ad match:  While Walmart doesn't require you to have the competitor ad to ad match, it really is much more helpful and quicker at checkout when you have it with you.  Walmart will match a local competitor price on a like item listed in the competitor ad.  The item must have a specifics listed.  Size, ounce, count, etc. are all mandatory.  Walmart will not ad match a generic product line.  By using competitor ads to ad match, then using a coupon on the item you have ad matched you will get a better deal in store.
http://corporate.walmart.com/coupon-policy
http://corporate.walmart.com/ad-match-guarantee
Limitations are up to in store management:  One thing to understand about Walmart, is they do have possible limitations, but store managers can override these.  While their policy doesn't list limits on number of coupons used in a transaction, they do have a standards policy that requires a manager to approve some coupons.  If the store you shop at says no, you have to accept that and move on.
They do not accept online printed coupons for free products:  They only accept coupons for free product that are mailed by manufacturer, not online printed freebies.  This is for coupons marked, "one free", not for coupons that are a $ amount and will create a free product after coupon.
Coupon must scan to be accepted at register:  Their policy states that the coupon must scan for it to be accepted.  This has been something in the past that many have had cashiers simply override.  While you may find a cashier who will still today, they are not required to.  Make sure your coupons aren't folded or poorly printed so that the bar code will scan easily.
Walmart accepts competitor coupons:  If a store coupon from a local competitor lists the product, $ amount off and size, quantity on it – you can use it at Walmart as well.  As long as it is listed as a manufacturer coupon, they will take it and redeem it like all others.
Couponing at Walmart is easy and fun.  You simply have to watch for the best prices by ad matching, then use your coupons on top of the ad matched prices.  You can find great deals, despite the lack of double coupons available.
Join our Couponing at Walmart Facebook Group and share your deals!
Looking for coupon matchups? Find all the stores we cover here at the Store Coupon Matchups Page. Need coupons? Print out coupons for all your favorite products here.
Did you enjoy this post? Find more money saving tips here.