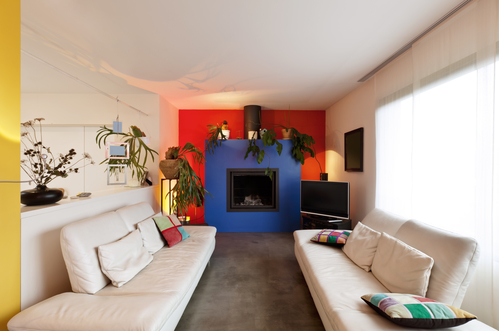 Apartment accommodations are the most attractive for those who enjoy the culture, nightlife, events and vast opportunities that accompany city living. However, apartment costs are something that must be considered — from the beginning stages of your location search to however you choose to decorate. As a renter, you find yourself in a place where you must be creative with limited space. Here are some ways you can stay thrifty and uphold a well-designed apartment lifestyle.
Location
Make sure your location is one that will provide opportunities for financial success and support enhancement of your overall lifestyle. There are specific cities that have an incredibly high cost of living and could stifle your personal pursuits or goals. Houston, Texas, is ranked by Bankrate as the best city for workers to grow their wealth. The study took into account after-tax savable income, job market, human capital, financial services access and average consumer debt. Use ApartmentGuide.com to check out available apartments in the area.
Forbes also conducted a study that examined median salary, cost of living and percentage of annual job growth in U.S. cities. Des Moines, Raleigh, Madison, Salt Lake City and Omaha were the top five cities that would best accommodate young adults at the precipice of their careers.
Furniture
Furniture can quickly rack up your moving costs. Use your local resources so you can find great deals. If you have a university in your city, take advantage of any warehouse sales nearby that could lend your space a funky and ivy-league vibe. Estate sales are also meccas for timeless pieces of furniture. Beware of fabric furniture that is second-hand, as it may be odorous or increase your risk of bed bug infestation. Ikea is always an option for inexpensive and reliable furniture. House Beautiful has a list of "Ikea Hacks" that transform Ikea furniture into luxurious home fixtures and furnishings.
Plants
Plant life is an inexpensive method of decoration that will create a more homey feel in your apartment. The presence of organic life will inherently calm and soothe your temperament. Load up your place with plants. Some of the most popular used for decor, include widespread palms that have access to ample sunlight, fiddle leaf figs, snake plants, succulent varieties and Arabica coffee plants. Create a cute planter space on your kitchen window sill where you can grow fresh herbs for cooking. Visit a local nursery or hardware store for the best deals on healthy, long-lasting plants.
Wall Art
Create the illusion of increased space with mirrors. Mirrors can double the feel of space in a room when strategically placed opposite of a doorway or window. Find vintage mirrors at thrift stores or local estate sales. If you discover the perfect rustic frame for a mirror, visit your local glass shop and have a mirror custom made. It will cost less than the purchase of an already-made mirror from a home goods store and will be personally designed to your desired specifications.
Etsy is a wonderful resource for unique wall art, as many talented artists offer their work through this shop-site. You can talk directly with the artists about their work and most art prints found on Etsy are sold at very affordable prices.
Did you enjoy this post? Find more money saving tips here.