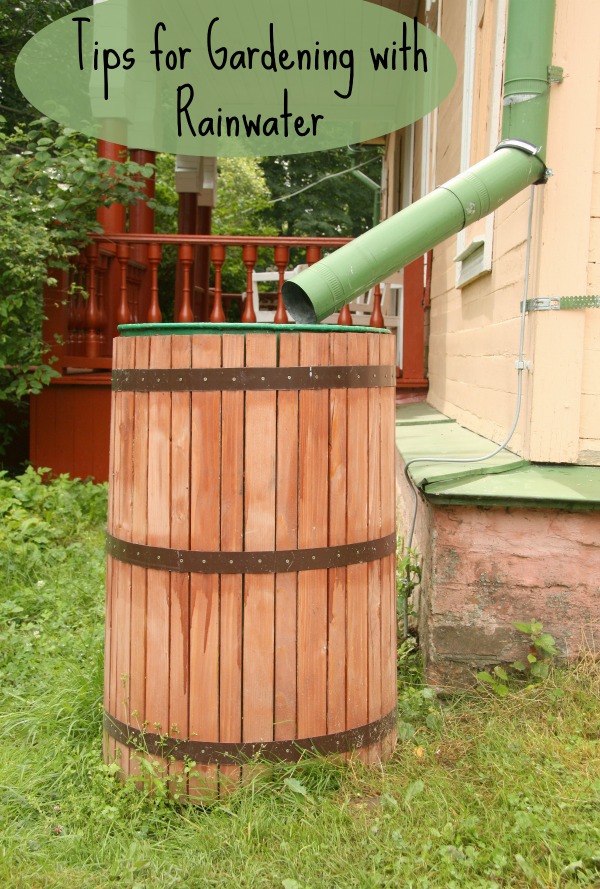 Good watering habits in the garden ensures that you don't waste resources while also ensuring that plants aren't overwatered. A great way to conserve water and reduce your home water bill is to garden with rainwater. Collecting rainwater is easy enough, but using that water easily is where a lot of gardeners struggle. When setup correctly, you can provide for much of the watering needs of your garden without having to keep reinvesting large amounts of time and energy.
Tips for Gardening with Rainwater
Use these tips to get your own garden set up with an easy to use rainwater system.
Invest in a Rain Barrel
To begin collecting rainwater you are going to need a large rain barrel that can hold water until it is ready to use. A rain barrel is the perfect harvesting container for the job, but there are so many types ranging from purely utilitarian to decorative. Decide if you want something to blend in with the yard, house and garden, or something that will just get the job done. After that it is all about the size of the barrel to ensure that you are able to hold the amount of water that you need.
[easyazon_infoblock align="none" identifier="B0033VJ04K" locale="US" tag="barbri-20″]
Ensure Barrel is Setup
First time rain barrel buyers don't often realize that there are options that you have when it comes to having your barrel pre-installed with a diverter system or DIY. Installing a diverter system is easy enough when you are comfortable working with the materials, have the tools and know what you are doing. Otherwise, it can be difficult and complicated and its the reason why so many barrels gp unused. If you don't know how to drill through plastic to install a kit, purchase a complete barrel system.
Location, Location, Location
Where your barrel is placed is crucial to ensuring that you are able to collect and easily use the water. It has to be near the home and your gardening area, but also in a spot that is slightly further uphill than the rest of the garden.
Hoses, Watering Cans and Scoops
When you purchase your barrel and diverter system, you want to make sure you give yourself as many ways as possible to use the rainwater you gather. You can have a hose attached, but the use of a spigot to fill watering cans and the ability to scoop water from the top of the barrel is important. These options ensure that you are able to see to all your watering needs.
Invest in Soaker Hoses
Vegetable gardens benefit from regular, timed waterings making soaker hoses a garden's best friend. With a rain barrel handy it is easy to set up a passive system of soaker hoses that wind through one or several garden beds. Once the setup is done, very little work is needed on your part, besides turning the flow of water on or off as needed.
[easyazon_infoblock align="none" identifier="B00E1HXYQA" locale="US" tag="barbri-20″]
Did you enjoy this post? Find more money saving tips here.