The following content is sponsored by Target. All thoughts and opinions are my own.
Back-to-School time is here. Some areas of the country have already started back to school while other areas have weeks before they begin their back-to-school time. Even if your school has already started, you might still be doing back-to-school clothing shopping as the weather starts to get cooler. Celebrate back-to-school at Target with new styles, new routines, and new products. Target makes back-to-school shopping fun with its wide assortment of clothing.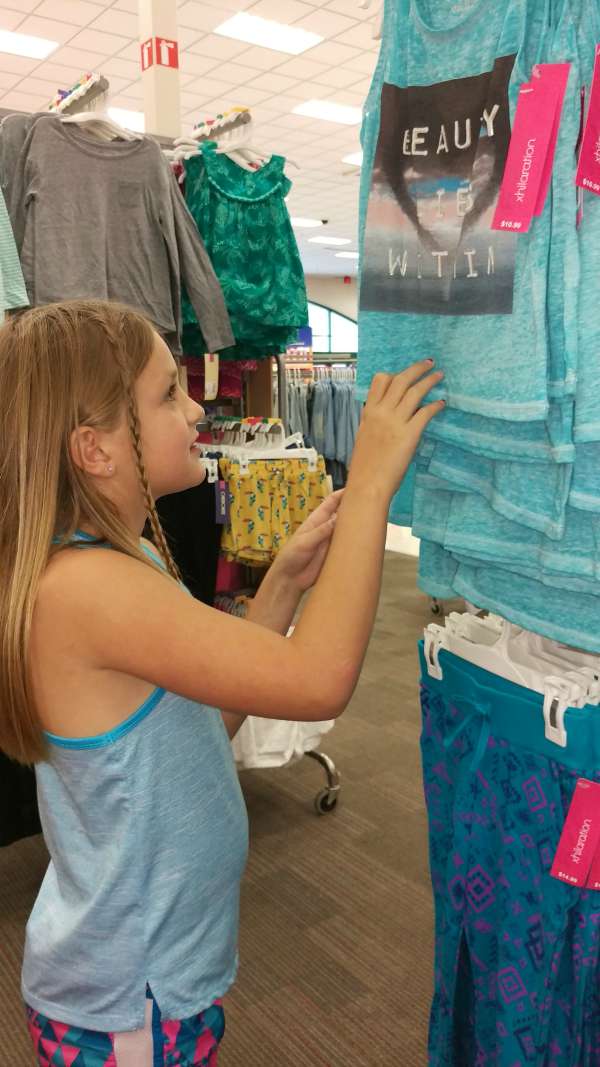 Tips for Successful Back-to-School Clothes Shopping
Back-to-School shopping is the favorite part of the year for my children. They love to shop and they are usually excited about getting back to the routine of school. Of course, it is also about shopping and picking up a few new items before school begins or within the first few weeks of school starting. Here are a few tips to make your back-t0-school shopping fun while getting everything on your list.
Take Inventory.
Before you even consider heading out to shop for back-to-school clothing, take an inventory of what is already in your child's closet. Toss out any worn and outgrown items. These items can be donated to charity. This will also help prevent you from buying more of an item that is already plentiful in your child's wardrobe.
Plan Ahead.
Before you head out to the store, make a list of the items you need to purchase. Don't forget about new socks, underwear, and clothing for P.E. too! You don't have to buy all the items you need at one time either. For example, we wait until the weather starts to get cold to purchase sweatshirts, sweaters, jackets, etc.
Budget.
Once, you have your list established, you will be able to get a good idea of how much you should budget for shopping. Make sure your child knows what their budget is so they will learn to shop smart. When my kids know the budget ahead of time, it makes shopping run much smoother. Often times, when it is explained to the kids that they can have this one shirt that will take half of their spending money or get this shirt, jeans, and shoes for the same price, the choice is usually fairly easily. If there is a must have expensive item on their list, we usually explain they can use part of their own money to purchase the item.
Have Fun.
Make sure to leave room for some fun choices. Let your child pick out something all on their own (within the budget, of course!) that may not necessarily be something you would pick out. Target makes this part easy as they have so many fun and adorable styles to choose from. Picking out a special first day of school outfit is always a highlight in our household.
Normally, we don't have to do much shopping until a few weeks into school but my youngest daughter must have had a huge growth spurt this summer because all of the sudden her shorts were way too short. We were able to pick up some really cute shorts and tops during our Target shopping trip. Bonus: We both liked everything that we found.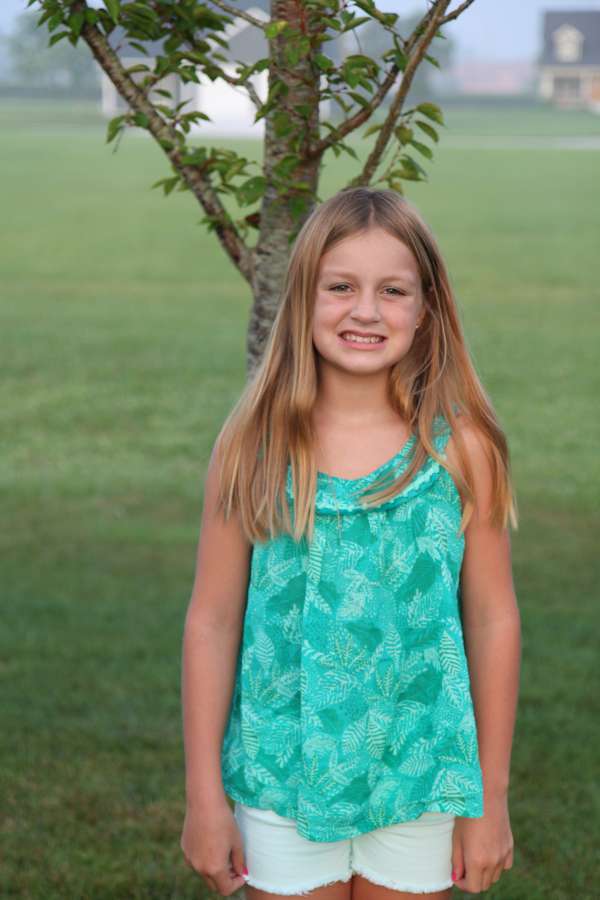 Target is my happy place so it is only fitting that we were able to find so many cute things for my daughter while shopping at Target. Target has the latest styles that kids will love, helping them make a grand debut for back-to-school. Including a fun outfit for the first day of school, a fresh look for school photos, or cool socks! Check out all these great styles in kids' apparel.

Target makes going back to school easy.
This post is sponsored by Target. #TargetBTS2015 Rest assured, this post was written by me and was not edited by the sponsor. Read more on my Disclosure Policy.