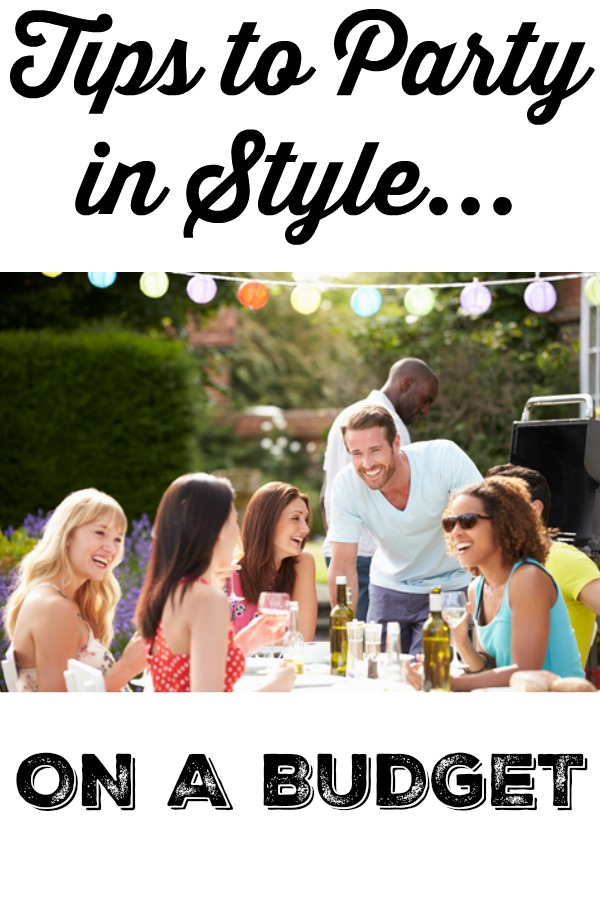 Throwing a party can quickly result in an expensive tab. From food and drinks, decor and more, there's a lot to consider. But hosting a party doesn't have to break the bank. Use these smart, money-saving tips to maximize your budget and throw a chic party.
Decorate With Cheap, Seasonal Flowers
You don't have to spend a lot to make your home look like a million bucks. Add a few vases of fresh flowers, either from your garden or a local market. Arrange them yourself and spread them around your home for pops of fun, festive color. Seasonal flowers are typically less expensive, so choose a variety that's currently in season.
Cook What You Know Best
Now is not the time to try out a new, complicated recipe. Stick to what you know, and choose a recipe with a short list of ingredients to save on money. This way you know what you're cooking up is both delicious and doable. Think carbs when choosing your recipe. Supplying bread for your guests to snack on will keep them full and not be too expensive.
Keep Your Guest List Small
Before sending out your invites, prioritize your guest list. Keeping your guest list small lets you save money on both food and drinks. The less people you have to worry about catering to, the less money you'll be spending. Keep close friends on the list and consider nixing acquaintances.
Use Digital Invites to Get the Word Out
You don't have to use old-fashioned stationery and snail mail to get the message out about your party. Instead, save money by sending out an online invitation via email. Paperless Post offers a wide range of invitations that are great for birthdays, housewarmings and holiday parties. The best part is that many of the designs are free.
Create a Drink Menu to Please
Alcohol can break your budget, but it doesn't have to. Cut down on your laundry list of booze and supply beer, wine and one cocktail to save money. A simple mix of Captain Morgan White Rum, passion fruit juice and a spritz of white wine can be combined to create a drink called the Ol' Passioned. For more fun drink ideas, check out the Captain Morgan YouTube page. Remember to supply something for the designated drivers and non-alcoholic drinkers, such as sparkling water or punch.
Mix & Match Your Table Setting
Forget expensive china and high-priced, matchy-matchy dining sets. Embrace what you already have at home and set your table with what's in your kitchen cabinets. With a little forethought, you can set a chic-looking table without spending a dime. If you need to add extra plating or flatware to your table, head to your local dollar store to stock up on your party necessities.
Use Your Outdoor Space
If you have a backyard or patio space, host your party outside. Decorating the patio with beautiful, white-string lighting instantly transforms the space from a regular backyard to a chic entertaining area. White lights are great for a range of parties, from mid summer soirees to holiday festivities. Head online to Amazon to order a set or two for cheap, as ordering online is typically less expensive than buying from a big-box store.
Did you enjoy this post? Find more money saving tips here.