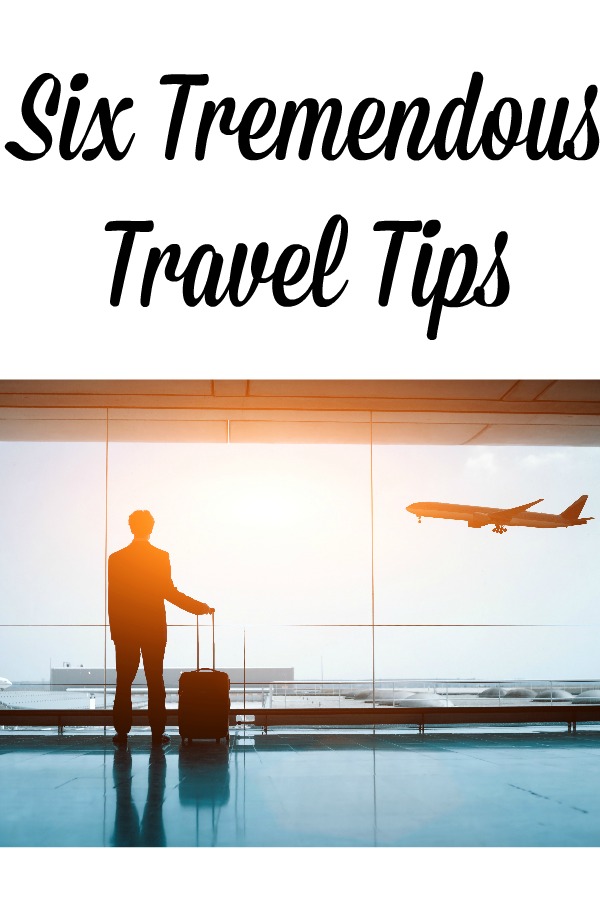 Are you traveling in the future? These tips will help you get the most out of your trip by finding the best deal.
Six Tremendous Travel Tips for 2016
Save on a hotel, always.
If you're flexible, you can always save up to 20% on a hotel. The first thing you'll need to do is avoid a major brand. Chains like Marriott, Hilton, and Hyatt are less likely to discount. Find a few independent hotels that are well reviewed on a site like TripAdvisor. Then head over to Orbitz or Cheaptickets.com. Both are now owned by Expedia. On any given day, Cheaptickets will have a coupon good for 20% off an independent hotel. At Orbitz it will be 15% off. Enter the coupon code just before checkout and like magic you just saved a bundle.
Time your flight and spend less.
People often have a pretty standard definition of a "vacation" in their head. It is seven days long. You leave on a weekend and return the following. Great. Except that it's not great if you care about getting the best value. With so many people defining their vacation this way, flight prices on or around the weekends are always high. And it's not just leisure travelers pushing fares up. Business travelers fly most often on Mondays, Thursdays, and Fridays, filling up seats and pushing up prices. What's left? That's right – Tuesdays and Wednesdays – the lightest days for air travel. We've seen savings of 20% or more by flying on these days versus others.
Renting a car? Try Costco.
People think of Costco for bulk groceries and even gas. But did you know they also sell travel? Their sweet spot is rental cars. You may not believe it, but in some cases I've saved 30-50% over other online travel sites. You can go on the Costco site and search prices for your trip, even without a member number. https://www.costcotravel.com/Rental-Cars. You might find the savings are so good that it's worth it for you to buy a membership if you don't have one (they're only $55).
Take advantage of the low price guarantee.
Here's a secret: everyone has a Low Price Guarantee. Here's another secret: customers hardly ever use it. But they should. Online travel sites will match the competition if they have a lower price. You just need to do three things.
Play by the rules. It has to be a lower price on the exact same hotel for the exact same dates of travel on the exact same date that you're doing the booking. Apples to apples.
Get a screenshot. Take a picture of the competitor with the lower price and make sure the hotel name and dates of travel are visible, as well as the price per night and total price.
Get on the phone. You typically need to give your favorite online travel site customer service a call in order to get them to match a price. They'll give you an email address to send the screenshot to.
Why would you do this? Well, you probably are part of a loyalty program on one online travel site but not another. The Low Price Guarantee allows you to consolidate your travel bookings with one company (and get all the advantages of being one of their better customers) without sacrificing on the price you're paying.
If you have a favorite hotel brand, book it direct.
Major hotel companies are starting to line up a compelling series of benefits for booking direct on their own web sites (versus an online travel agency like Travelocity, as an example). At Hilton, you'll get a discounted price and free wi-fi if you are a Hilton Hhonors member. Plus, you'll get digital check-in and loyalty points. And you might have just a little more leverage at the front desk if you ask for a room change or upgrade.
Ask for the upgrade.
People often ask, "How do I get upgraded at a hotel?" Start by just asking for one. The vast majority of people never do. The next time you're visiting a hotel, try going up to the front desk and being genuinely polite and friendly. Then as you're being checked in ask if any other room types are available. The worst case is that you get a "No." The mid case is that you get a "Yes, but you have to pay a little more for it." And the best case is that you get a "Yes, and we'd be happy to provide you a complimentary upgrade." The best case is more likely if the hotel is more on the empty side than the full side. And it will also help if you are a frequent travel and loyalty club member.
Clem is a proud father, Delawarean, Cal grad, and Oakland resident. Before goSeek, he was President of Hotwire.com, bringing travel savings to the masses. Prior to that, he worked for Gap Inc., McKinsey & Co., and Accenture. Clem values family, friends, and giving back. He is on the board of Paper Source and Techsoup Global. Clem spends his vacation time on the beaches in Delaware (go Blue Hens!), the lakes in Wisconsin (go beer, cheese, and Badgers!), the less populated spots in California, and occasionally a Hawaiian island or two. His next big trip is to Bhutan.
Did you enjoy this post? Find more money saving tips here.