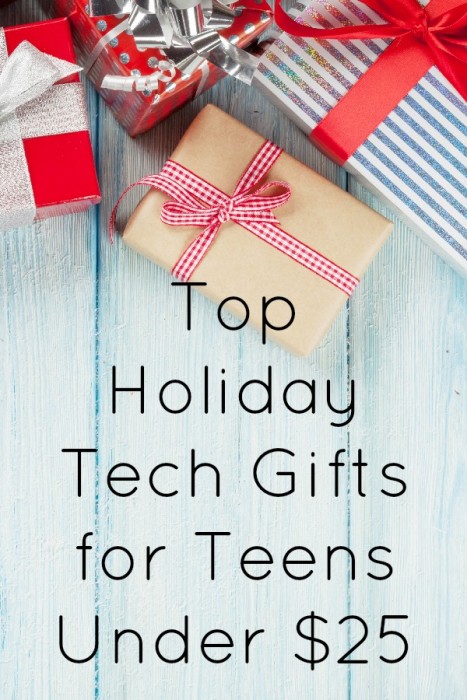 Wow, I can't believe it is November already. This means it is basically Christmas, which means lots and lots of shopping. My kids are growing up which means I have quite a few teens and pre-teens on my shopping list. These are some of the most impossible people to purchase gifts for since many of the things they want are so expensive or too young for them. I have compiled a list of the top tech gift ideas for teens that won't break your budget.
Top Holiday Tech Gifts for Teens Under $25
Insignia Bluetooth Portable Speaker
The Insignia™ Bluetooth Speaker is a portable speaker that is easy for wireless audio streaming. It has a silicone strap and is ultra lightweight with a clip that can go anywhere including a backpack, tote, bike, purse, belt loop, or more. My kids absolutely love this simple and inexpensive speaker. Retail Price: $19.99.
Spotify Gift Cards
Teens are sooo into streaming their music. This can eat up quite a bit of the family's data plan if they aren't careful. However, when you upgrade to a premium package of Spotify, you can listen your favorite songs onto your phone or other device OFFLINE so you don't have to be the family data hog. Yes, oldest son, I'm talking to you! Price: Varies by gift card.
Headphones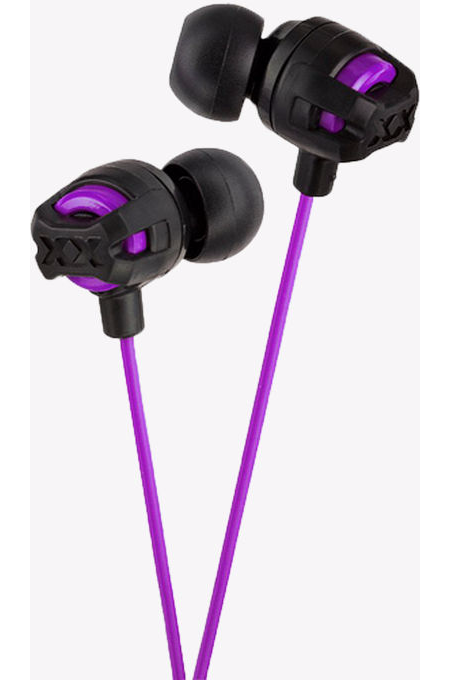 My headphones are always disappearing in my house! No matter how many pairs of headphones a teenager has, they can always use an extra pair or two. Headphones come in many shapes and sizes but my kids like ear buds. Here's a pair of JVC America in-ear headphones for just $19.99.
Netflix Gift Card
Teens love their Netflix! Well, so do many adults, which means a Netflix gift card is a great gift for almost anyway. Catch up on your favorite shows or binge watch your favorite ten season show. Price: Varies to fit your budget!
Verizon Gift Card
Still not sure what to give your teen or preteen? A Verizon gift card will allow them to purchase the exact item they want especially if they are looking for a little help towards a new phone. Verizon also have a variety of fun accessories from phone cases to toy drones. There is something for everyone. It can also help them pay a little for their share of the family data. Price: Varies to fit your budget. Price: Varies to fit your budget!
Selfie Stick
Teens love to take #selfies. What a great way to make this easier for them is with the gift of a Selfie Stick. I suggest buying a Bluetooth selfie stick so that you don't have to connect the phone to cords. Maybe, also include these tips on how to take a great selfie along with your gift. Retail Price: Starting at $19.99.
Disclosure:  As member of a pretty cool team of influencers, I received the Samsung Galaxy Note 3 with line of service from Verizon. No additional compensation was provided nor did I promise positive feedback.  All opinions are my own. Learn more on how I disclose on my Disclosure Policy page.