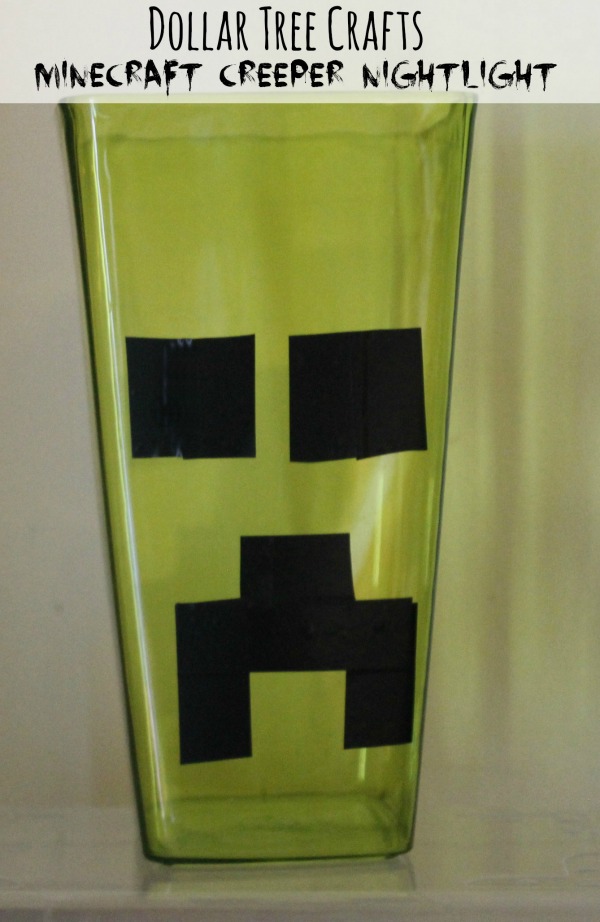 Minecraft seems to be taking over, if my son is playing it, or reading about it, he is watching videos of other people playing it on Youtube.  I spotted this vase in Dollar Tree and it immediately said " Minecraft Creeper" to me so I picked up a couple other items and we went home to try and put together our Creeper Nightlight. I think he came out pretty good, my son was pretty excited, and the best part? It only cost $3 and took about 5 minutes to create this awesome decoration for his room.   This would be great craft for birthday parties, Boy Scout meetings, or rainy days too.
Dollar Tree Supplies: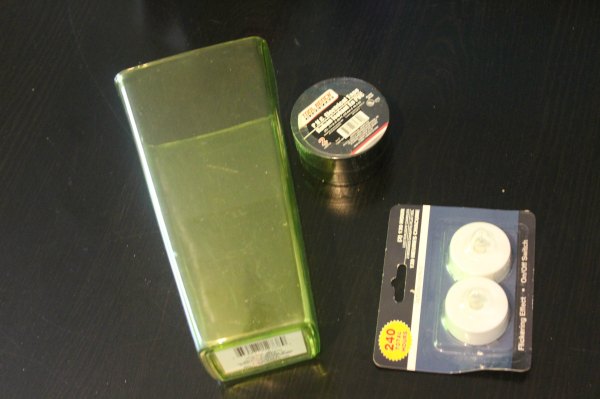 Square, green vase- plastic
black electrical tape
battery operated candles
Directions:
While it is probably pretty self explanatory how to make this by simply  looking at the picture  I would like to give you at least a couple tips for making your own creeper.
Wipe the vase down with rubbing alcohol first, this will remove dirt and oil so that your tape will stick better long term.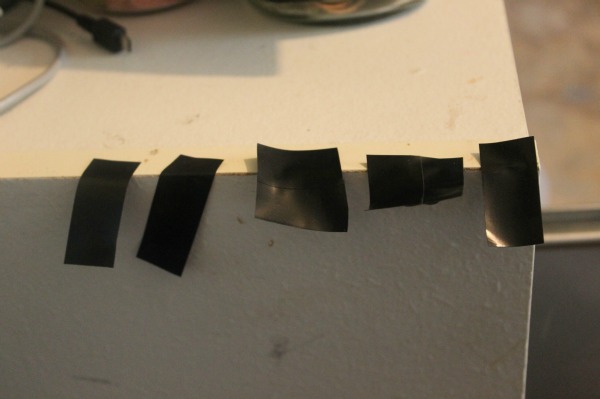 Pre measure and cut your  tape pieces, set them on the edge of a table and apply one at a time to create the face.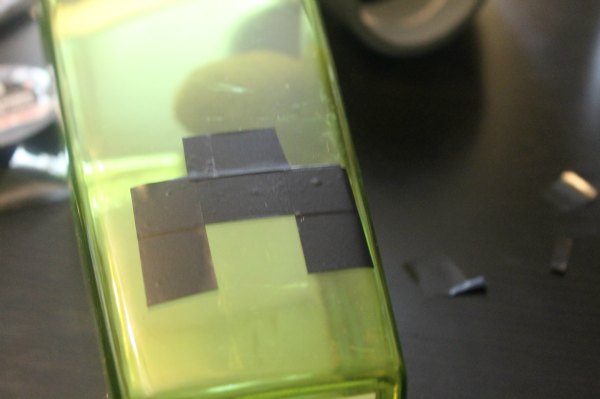 Set a battery powered candle down inside the vase to finish off your nightlight.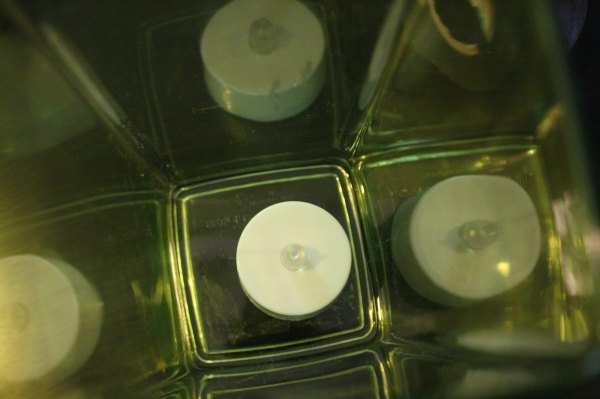 Even when not lit up he is really cool.
If you cannot find a green vase you can pick up a clear one and "paint" it by combining school glue, a bit of water to thin, and several drops of green food coloring. After it dries the vase will be tinted green and remain translucent so light can get through.
I can easily see creating Steve, Gasps, Ender dragon, zombies, pigs, or other characters and creatures from Minecraft with different colored vases.
Find more craft ideas – Dollar Crafts for Kids. You an also check out the latest crafts we have created.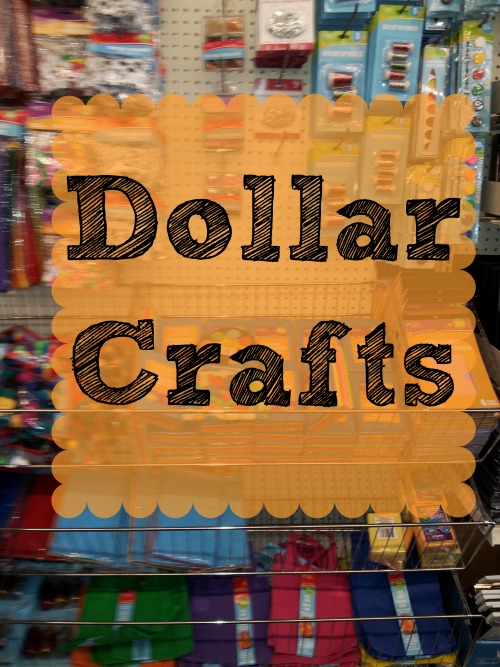 Did you enjoy this post? Find more money saving tips here.