This is one of the many giveaways during 15 Days of Holiday Giveaways at Bargain Briana!
On December 8, Bill Me Later is hosting "Toy Tuesday".  Visit www.toytuesday.com to find great deals on the holiday's most wanted toys and gifts from leading retailers such as Toys "R" Us, Walmart.com, Step 2, Little Tikes, eToys, drugstore.com, FAO Schwarz, HP, Overstock.com, MacMall, Mercantila and more.
As part of the Toy Tuesday campaign, sponsored by Bill Me Later, I'm sharing some of my favorite gadgets along with a chance for you to win a $250 Hewlett Packard gift card for yourself and a $500 gift card for a local charity.
Gadgets, gadgets, and more gadgets! Kids of all ages love gadgets!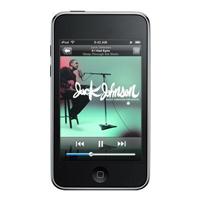 One of the top gadgets high on my list is the iPod Touch. Not only can you listen to music but you can play games, organize your life, search the web, train with the Nike + System, and much more with the thousands of apps available. Starting at $169.99 for a 8GB second generation iPod Touch, this gift is gift that multi-tasks.
Next on my hot list, is the Nintendo DSi. The new Nintendo DSi is offering much more than previous versions of the popular hand held game system. You can snap photos with the built in camera, send to friends, play music, record your own voice, or browse the internet. Oh, and did I mention, you can actually play games. The Nintendo DSi also allows you to download DSi apps.
The Flip Camcorder is so easy any child can use. Ask my daughter, who was videotaped in the van by her 8 year old brother. That's all I'm going to say about that. The Flip Camcorder makes is a snap to take high quality videos while being small enough to fit in a pocket or purse easily. You can quickly upload and edit the videos using the supplied software.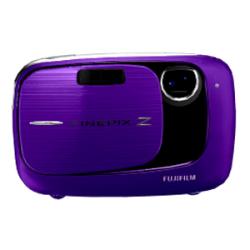 For the budding photographer, the Fuji Film Fine Pix is a thin point and shoot camera. It also comes in fun colors like purple, pink, orange, and more. Plus, there is no lens cap to lose. This is a great pocket camera.
Now that you have a fine camera to take pictures with, you will want a quality printer to print out those photos – like the HP Photosmart Premium All in One. Use this printer to scan your child's art work with the touch of a button as well. This printer packs a punch with quite a few green features – such as the ability to only print the portion you want of a web page,  paper sensing back with the Energy Start certification.
Tis the season to be a savvy shopper. On Toy Tuesday, December 8, 2009, Bill Me Later will host some of the hottest deals on the web from retailers such as Toys 'R Us, FAO Schwartz, eToys, Walmart.com, Little Tikes, Overstock, HP, MacMall, and more.
What is Bill Me Later? At some time or another when you are shopping online, you've noticed a Bill Me Later option. Bill Me Later is a convenient and secure way to pay on the web or over the phone. Bill Me Later allows users to pay without using a credit card. Instead, at checkout, you simply provide your birthday and the last four digits of your social security number, accept the terms, and your purchase is complete.
So are you ready to win a $250 Hewlett Packard Gift card as well as a $500 gift card for charity?
Here's How: Simply leave a comment on this post with a gadget that is high on your holiday list for giving or receiving and make sure you leave a valid email address in the comment form.
RULES: Open to US residents. One entry per person and there will be (1) one winner! This is a one day giveaway, expiring tonight, 12/06/2009 at 11:59 pm EST. The winner will be chosen by Bill Me Later and will be announced tomorrow 12/7/2009 at 1 pm, EST on BargainBriana.com. See official rules for details.
Make sure to visit  Lovin' It Lovin' It tomorrow for another a chance at another $250 gift card.
Bargain Briana Disclosure: I wrote this post while participating in the Toy Tuesday campaign by Bill Me Later. I received a gift certificate to thank me for my participation. In addition, Bill Me Later is providing the giveaway prizes.