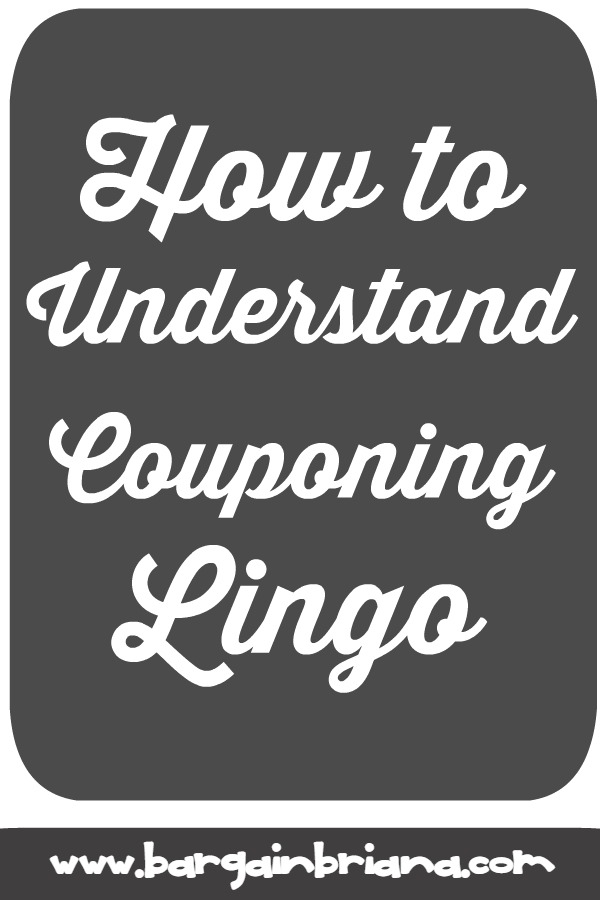 Understanding Couponing Lingo will help you to decipher deal match ups on your favorite blogs much easier.  While there are literally thousands of abbreviations in the couponing world, these are some of the most commonly used ones that we can help you to understand easily.  When you first begin couponing, understanding this basic lingo can make the process much easier.
Understanding Couponing Lingo
The various abbreviations below are commonly used terms when referencing coupons, coupon practices or how other coupon related information.  Keep this list handy as a cheat sheet for when you are reading about the latest deal on our blog or others.
RP = Red Plum
SS = Smart Source
P&G = Proctor & Gamble
MC = Manufacturer Coupon
SC = Store Coupon
DC = Double Coupon
OYNO = On Your Next Order
BOGO = Buy One Get One
Peelie = Coupon attached to product that is easy to peel and use immediately
Blinkie = Coupon that is in a device on the shelf that "prints" out when you walk by
Catalina = Coupon that prints at the end of a transaction in store and can be used on a future purchase
EXP = Expiration Date
RR = Register Rewards that are similar to a Catalina and print out at Walgreen's on select purchases
MIR = Mail In Rebate
UPC = Universal Product Code that is found on every product for easy scanning and inventory accounting
WYB = When You Buy
These commonly used couponing lingo abbreviations are often found in store match ups and deal information on blogs.  With this information on hand, you can easily decipher what type of deal you are getting, what coupons you need to have and when it will expire.  Understanding couponing lingo is truly like a whole other language to learn.  Thankfully, the language is short and easy to understand.
Looking for coupon matchups? Find all the stores we cover here at the Store Coupon Matchups Page. Need coupons? Print out coupons for all your favorite products here.
Did you enjoy this post? Find more money saving tips here.