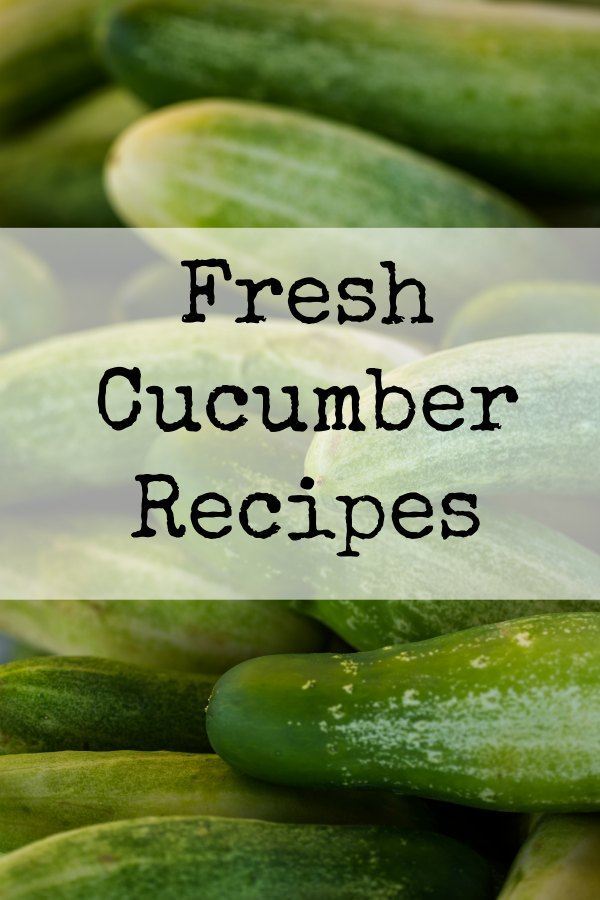 I have a garden full of vegetables that are going to be ripe soon and I'm always looking for new recipes ideas. I've teamed up with several other blogs to share some great new recipes and tips on using your fresh garden vegetables. Don't just grow it, use it!
Sadly I don't think the cucumber plants I made have survived. My cucumber vine started to get into the yard and my son ran it over when he was mowing a few weeks back. I'm sort of sad. :( I did buy my plant at the thrift type store so I'm only out $0.50 but still, I really wanted fresh cucumber from my garden! Next year, I may have to try a trellis for the vine to creep up so that it doesn't creep into the yard and get butchered by the lawnmower.
When in season, cucumbers have the best flavor and are the least expensive. Cucumbers have a huge water content, which makes cucumbers a great way to cool off in the summer. Freshly sliced cucumbers are a great treat plain or with a little seasoned salt.
Fresh Cucumber Recipes
Cucumbers are a great snack or part of a recipe. Have you ever tried sliced cucumbers in your water? It is refreshing and you still reap health benefits. My favorite infused water is with cucumbers, strawberries, and a handful of mint. I had mint in my garden this year so this made it super easy!
Another favorite recipe of mine that is easy is a cucumber appetizer that is absolutely addicting. All you need is a refrigerated french loaf roll, garden cream cheese spread, and sliced cucumbers. Slice the french loaf roll, layer the spread, and top with a sliced cucumber. Easy and delicious appetizer.
Check out this recipe for Refreshing Cucumber, Strawberry, and Basil Salad from Sisters Shopping on a Shoestring. It looks so delicious and I have basil in my garden!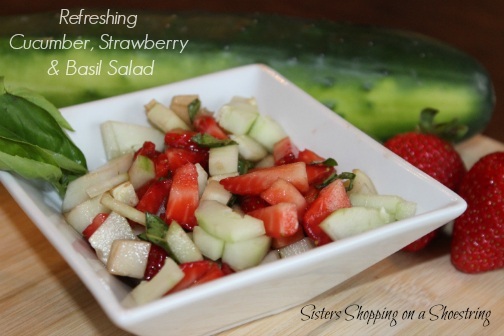 Do you have any favorite uses for cucumbers? Share in the comments!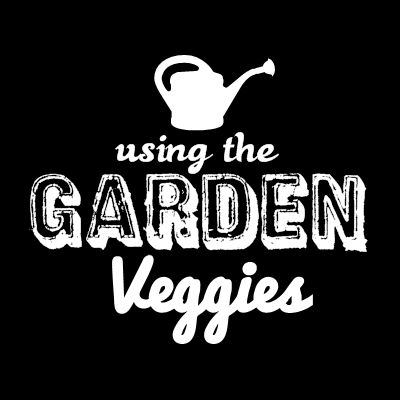 Stay tuned for more great recipe ideas and tips for using the garden veggies!
View the Recipe Index for a complete list of recipes. For the most recent vegetarian recipes posted on the blog, go here. To view all the recipes post on the blog, go here.