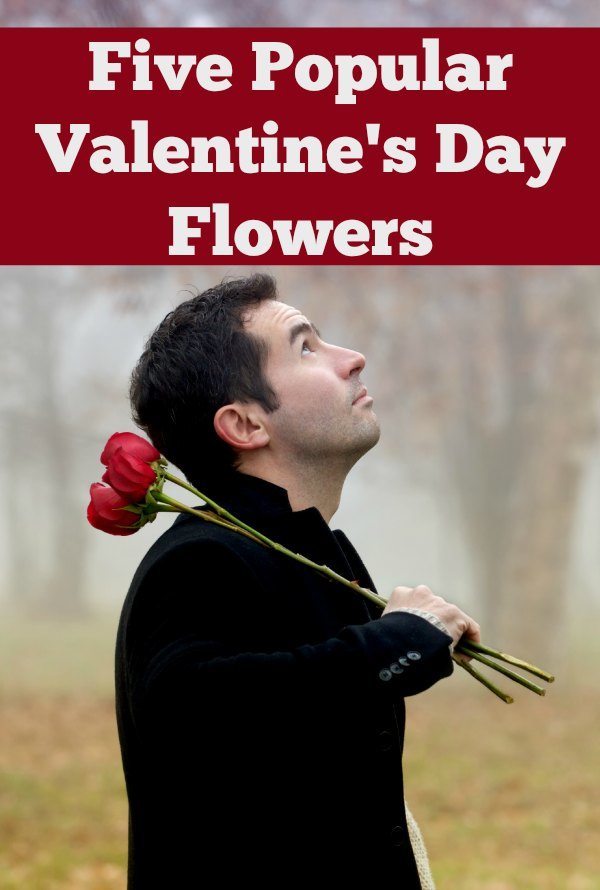 Valentine's Day is a popular holiday for flowers. Whether you plan to give your sweetie a single bloom or a bouquet of colorful blossoms, there are plenty of choices for flowers on Valentine's Day. While roses are perhaps the most popular among Valentine's Day flowers, there are a few others that are great to consider. Check out these other popular flowers for Valentine's Day.
Five Popular Valentine's Day Flowers
Gerber Daisies
These pretty little blooms can be found in a variety of colors. Include a few red Gerber Daisies along with some other colors to quietly state that you love someone, admire them, or are just thinking about them. If you're not trying to share romantic love, Gerber Daisies are also great choices to say "thank you" on Valentine's Day.
Tulips
Tulips are a great choice for Valentine's Day — whether in a single colored bouquet or a collection of multi-colored blooms. Tulips that are red or pink are supposed to be symbols of newness and a fresh beginning. If your relationship is just getting started, this pretty flower may be a perfect choice. Yellow tulips are cheerful and bright and elicit thoughts of happiness while a white tulip can be a symbol of forgiveness (if you're needing to make amends).
Sunflowers
Often considered a summer favorite, sunflowers can offer a bright and cheerful sentiment in a Valentine's Day winter bouquet while warming up the room with their sunny appearance. Sunflowers can encourage thoughts of lasting love and happiness so don't discount these pretty blooms for a gorgeous Valentine's Day bouquet.
Lilies
If you're looking for an elegant and fragrant flower that says it all, be sure to include lilies. Lilies can make a bold statement about your feelings, but they also symbolize innocence and purity. Lilies are a perfect choice for a Valentine's Day bouquet whether you are trying to say "You're special to me," or you're going all the way and saying "I love you."
Carnations
Carnations are usually a low-cost flower that will allow you to go big on a small budget. Carnations are a symbol of undying love and can be a sweet or passionate sentiment in your Valentine's Day bouquet — depending upon the nature of your relationship. Carnations can be a good choice for a budding romance or a long-term and enduring love.
While most people would automatically think of roses as the typical flower for Valentine's Day, roses can be expensive and are not the only flower to consider. Any of the above flowers speak of love and endurance, making them good choices for your sweetie on Valentine's Day. If you're feeling bold and adventurous, create a bouquet that makes use of all of these flowers to offer a resounding message of love, longing, endurance, and passion.
What Valentine's Day flowers do you like to give your sweetheart?
More Valentine's Day Tips and Money Saving Ideas here!
Did you enjoy this post? Find more money saving tips here.