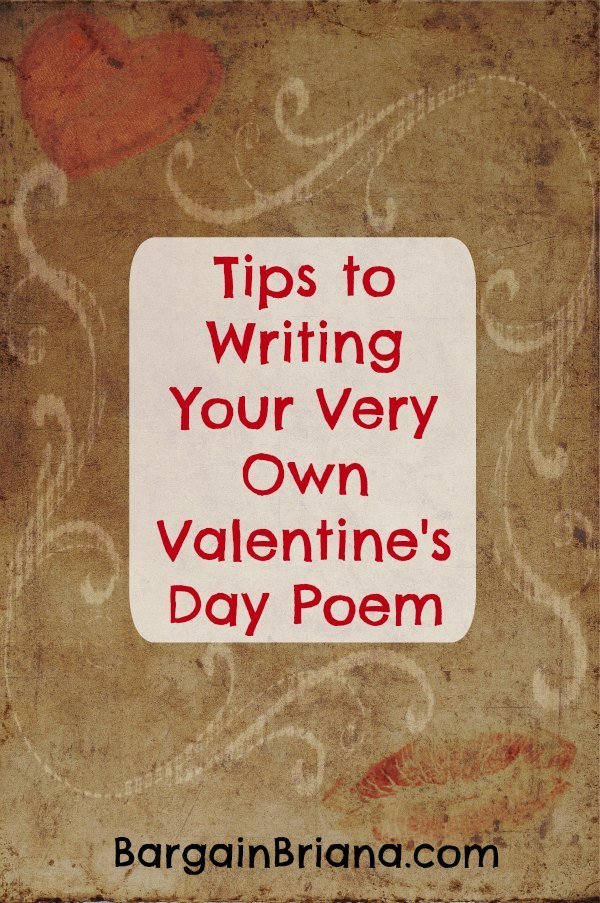 If you're wanting to pull out the prose and offer your sweetheart a poem for Valentine's Day, you may not be sure where to begin. Whether you're a prize-winning poet or someone who can barely string together a few words, you can offer your sweetie a few heartfelt sentiments this holiday season. Check out these tips to help you get started.
Tips to Writing Your Very Own Valentine's Day Poem
Be Sincere
The most important thing to remember when you are writing a poem for your loved one, is to be sincere. Include honest and heartfelt thoughts that share what you really feel. If you're not sure that you are in love with your sweetheart, don't write a poem that indicates that you are truly in love. Don't be fake.
Don't Overdo It — Keep It Simple
It is possible to go overboard on a Valentine's Day poem. Don't gush or write flowery phrases and sentences. Your Valentine wants to read a poem that expresses how you feel. It doesn't need to go on and on about the sun, the moon, the stars, or the universe, or the depths of your love and care. Get to the point with the poem and don't just write long embellishments that use a lot of big words but say a whole lot of nothing.
Keep in mind that a love poem doesn't have to be long and drawn out. It can be very short, sweet and to the point. Sometimes those are simply the best types of poems there are.
Don't Copy Someone Else
You might be tempted to Google love poems or grab a flowery card with a nice verse then copy those poems. Don't! Not only is that plagiarism, it breaks the very first tip which is to be sincere. You can't tell someone how you feel and be sincere if you're using someone else's words.
Rhyming Doesn't Matter
You might be tempted to make sure your poem rhymes. Unless you're Dr. Seuss or have a real knack for rhyming poetry, this may be all but impossible. Don't beat your head against the wall trying to make your poem rhyme. The key is to write a poem that expresses how you really feel about your Valentine — whether it is deep fondness that is growing or passionate love that is abiding and soulful.
Don't Worry if It Doesn't Follow the Rules
Sure, certain poetry must follow certain rules. Unless you are trying to write haiku or some other type of poetry that must follow a specific pattern, forget about the rules! Your poem is meant to express your thoughts for your loved one. It doesn't matter if it's perfect, prize-winning, or sticking to the guidelines. Write what you feel whether it rhymes, whether it is the right meter, whether it has the correct number of lines, or whatever.
Have fun writing your loved one a poem for Valentine's Day. Whether it's fun or loving, a poem is a great way to share your thoughts and your feelings.
More Valentine's Day Tips and Money Saving Ideas here!
Did you enjoy this post? Find more money saving tips here.