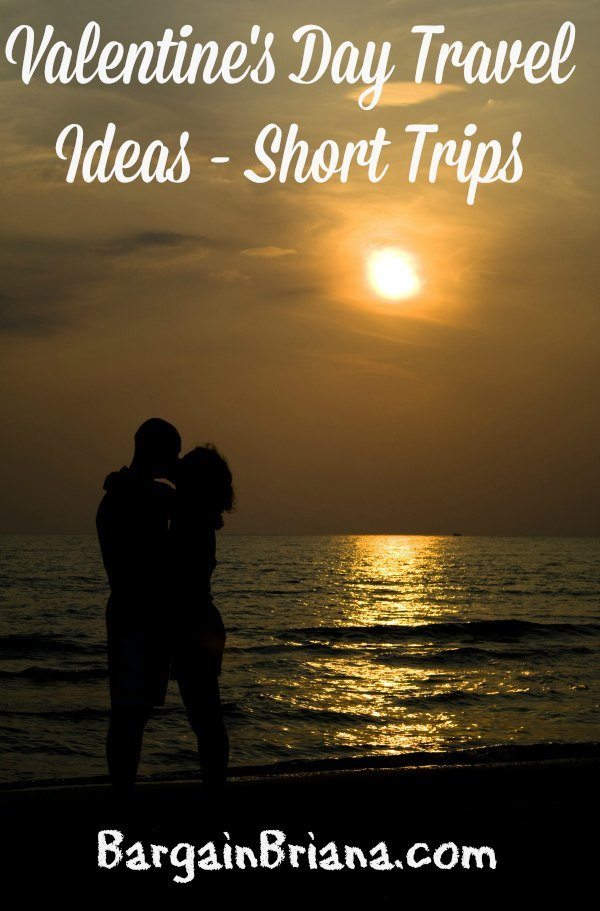 Are you hoping to get away for Valentine's Day? You don't have to spend a lot of money or plan an extravagant trip to a land far away in order to create a romantic getaway. Check out these ideas for some short trips for Valentine's Day that emphasize spending time with your sweetie.
Valentine's Day Travel Ideas – Short Trips
Go for a Drive in the Country
A nice, scenic drive in the country accompanied by a CD of special songs can be a great Valentine's Day surprise for your sweetie. Plan out a direction and spend some quality time taking in the scenes around you as you drive. Reminisce about the songs you are listening to and the direction your relationship has taken. Be sure to find a place to stop for some ice cream or some other treat.
Plan an Overnight Getaway Nearby
You don't have to go far to get away. A getaway that takes you away from home and your normal surroundings can be quite a treat. Plan an overnight getaway at a local hotel, bed and breakfast, cabin or other accommodation. Look for a place that offers a romantic suite that you and your love can enjoy and relax in.
Plan a Day of Shopping and Dining Nearby
How about a day of shopping and dining in a nearby city? If you live within an hour or two of a larger city, plan a trip with your lover as a Valentine's Day surprise. Spend the day browsing through specialty shops and hitting some favorite eating joints.
Visit a Local Museum or Other Attraction
A visit to a local museum can be a great Valentine's Day outing. Do some research about what is available in your area then pick a museum or other nearby attraction to visit. Be sure to take photos and take your time so you and your Valentine can savor every moment.
Spend a Day Visiting Local Antique and Specialty Shops
Do you and your Valentine enjoy visiting antique stores and other specialty shops? If so, then plan a day full of browsing such shops. Pick out a number of shops in your local town or a nearby city then make sure you know what their business hours are. Take the entire day to get a good look at everything with your sweetheart. Finish the date with a visit to a local restaurant for a full meal or dessert.
What you do for your Valentine's Day celebration isn't as important as the quality of the time you spend with your loved one. Don't rush and allow plenty of time to talk, laugh, sightsee and enjoy each other's company. The goal is to spend time together and to create some new memories.
What Valentine's Day travel ideas do you have to share?
More Valentine's Day Tips and Money Saving Ideas here!
Did you enjoy this post? Find more money saving tips here.