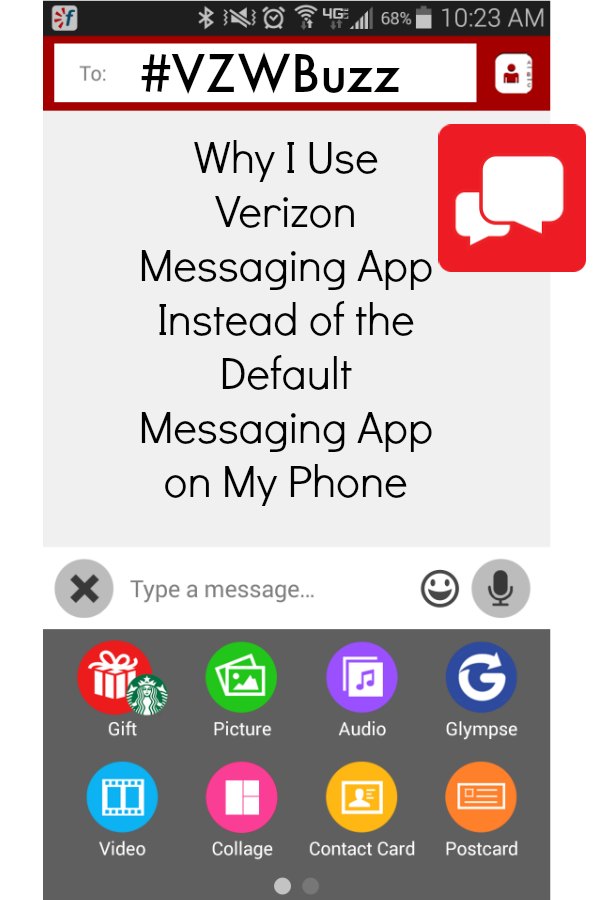 What text messaging app do you use within your phone? Are you using the default messaging app or something more robust like the Verizon Messaging App? With my Samsung phone, I was using the Samsung messaging app to send my texts. Recently, I moved over to using the Verizon Messaging App and have found so many great benefits to using it to send to my text messages.
Benefits of Verizon Messaging App
Sync between devices. You can download the Verizon Messaging App on your computer, tablet, and phone to sync all of the text messages to one phone number. I use this on my tablet and my computer. I love that I can get my messages on my computer because sometimes the phone needs to charge in a different room and it is often easier and faster (at least for me) to type on the computer.
Glympses. This is a way for your to share your location temporarily with someone else. They do not have to be using the Verizon Messaging App to receive your Glympses. This is nice when you are driving and people (like your children) keep texting you asking where you are. Since it isn't safe to text and drive, if you send a Glympse before you leave for your destination, they can track you until you arrive. Another use is to have your child send you a Glympse when they are on their way somewhere so you don't have to worry about them arriving at their destination.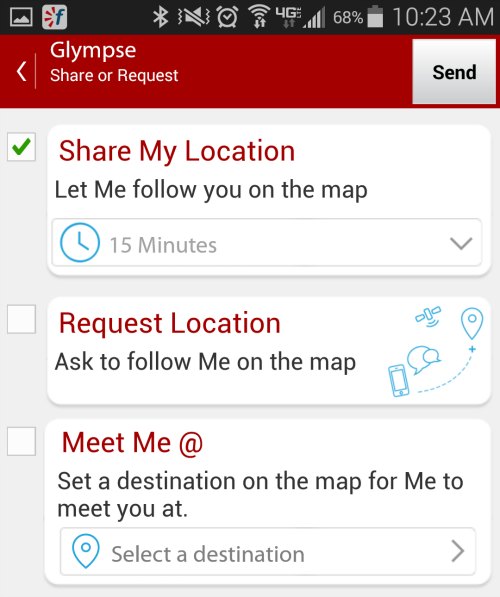 Send Starbucks eGift cards. You can sending the gift of a Starbucks eGift card within this app. It will be charged to your Verizon account and is a easy way to tell someone "Thanks" or "Happy Birthday." Note: This will not work if your plan is on a corporate phone account.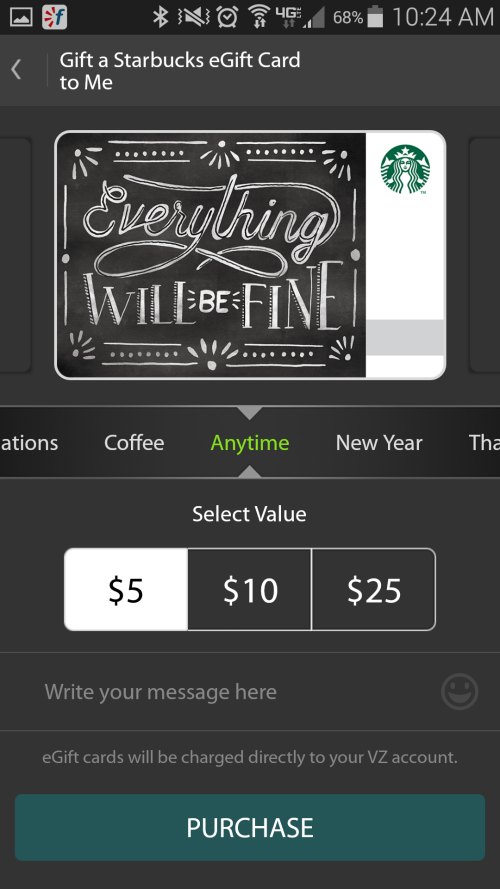 Photo Editor and Collage Creator. You can easily and quickly personalize your photos with filters, stickers, and more right within the app.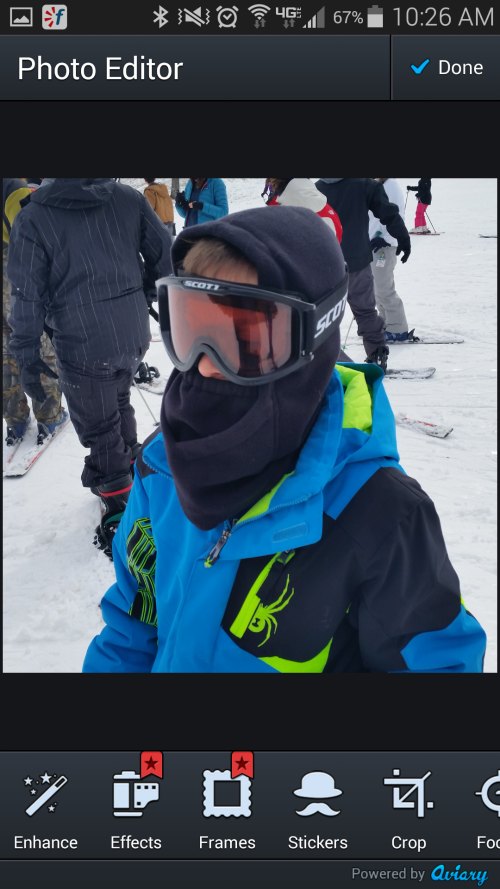 Sent and Received Media. You can easily find sent and received photos, videos, links, and other attachment from a specific conversation. This apps allows you to scroll right through your images, which I find very handy especially if I didn't save the photos to my own phone before moving away from that text conversation.
What messaging app are you using? 
Disclosure:  As member of a pretty cool team of influencers, I received the Samsung Galaxy Note 3 with line of service from Verizon. No additional compensation was provided nor did I promise positive feedback.  All opinions are my own. Learn more on how I disclose on my Disclosure Policy page.