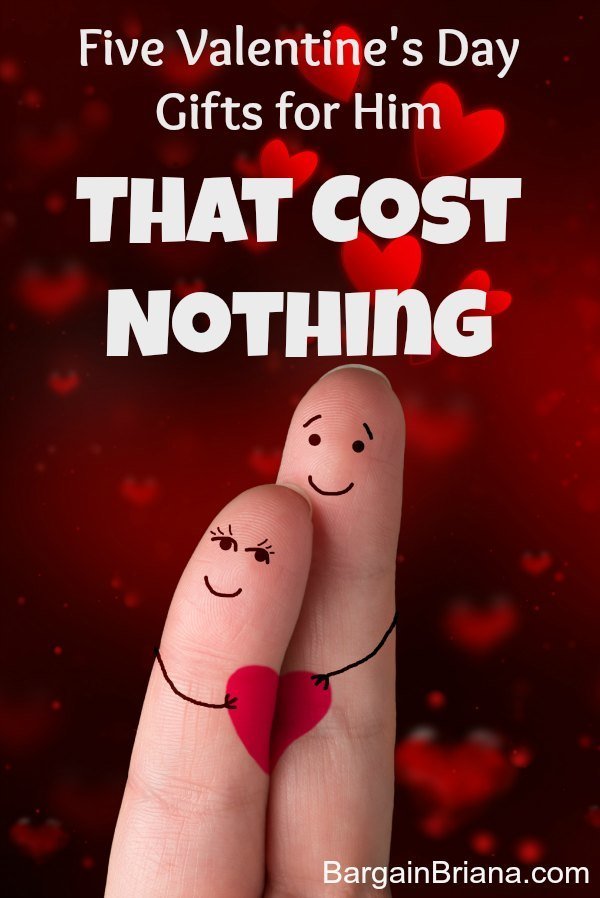 Are you scratching your head and wondering what to get that special guy in your life for Valentine's Day? If your budget is tight, you need a few ideas that cost nothing. Check out these five ideas that don't cost a penny and are sure to please your man.
Five Valentine's Day Gifts for Him That Cost Nothing
A Day/Night Off
Give your guy a day or night off from chores and his "honey do" list. It might seem like a simple thing, but make a coupon for your sweetie that allows him to cash it in on the day of his choice. On his chosen day, he will be free from regular chores and tasks. This will give him a chance to relax and enjoy his day, free of responsibilities and guilt.
Movie Night at Home
Make up a coupon entitling your beloved to a movie night at home (check out DVD's from the library for free). The catch is that your guy gets to choose the movies so he can pick his favorites and you will watch them with him.
Participate in His Favorite Hobby With Him
Does your guy have a favorite hobby or pastime? Give him a green light to plan a day for his hobby and you will participate with him — if he wants. Go with him to a car show, a gun show, go out shooting or riding ATV's, go hiking or hit a concert or go play paintball with your sweetie. He will enjoy having you participate in something he enjoys and who knows, you might enjoy it too!
A Relaxing Back Rub
Treat your special gentleman to a relaxing back rub. After a long day of work, your guy is sure to be stiff and sore and will appreciate a soothing back rub to relieve tension and chill out.
A Day to Sleep In
Give your guy a day to sleep in and relax. Whether it's his day off from work or he takes a day off, give him free reign to sleep in as long as he would like. If he's used to getting up super early, a day to catch up on some z's and not be on a schedule will be much appreciated.
All of five of these Valentine's gifts for your guy cost nothing at all. You can create coupons for these gifts or if you'd like, combine all of them into a "package" deal in which you guy gets a special day of pampering and relaxation with all of these cashing in on one day.
Whether you choose to combine these gifts into one special day or you decide on just one, your guy is sure to love the special attention to him and his wants as you celebrate Valentine's Day together.
What other Valentine's Day gifts for him can you think of that cost nothing?
More Valentine's Day Tips and Money Saving Ideas here!
Did you enjoy this post? Find more money saving tips here.