I've noticed the Millionaire's Spaghetti all over Pinterest and of course decided I had to finally try it! Anyway, it's super easy and super delicious. This is NOT fat free by any means. It did win over our family as a favorite that needs to be put into the rotation.
Since we have two vegetarians in the household, I skipped the meat. What I normally do for the carnivores, is take some ground pork from the freezer that I already have cooked and I will warm it up and set aside for those people who need meat in their dishes.They can just mix it in. Super simple and keeps everyone happy! I'm sure chicken or whatever other meat you have would work too.
I also had to make some adjustments since we didn't have sour cream or sharp cheddar cheese. These adjustments didn't make too big of a difference – at least that I could tell!
You will need: Spaghetti Noodles (8 oz), Spaghetti Sauce (1 Jar), Cream Cheese (8 oz), Cottage Cheese (16 oz), egg (1), butter (1 stick), Shredded Colby Jack Cheese (12 oz), fresh mushrooms (or use canned and skip a step).
First things first. This recipe requires a little preparation…
Cook your noodles per the directions.
Mix cottage cheese, cream cheese, and egg. I used my Kitchen Aid Stand Mixer (love this thing) to get it nice and creamy.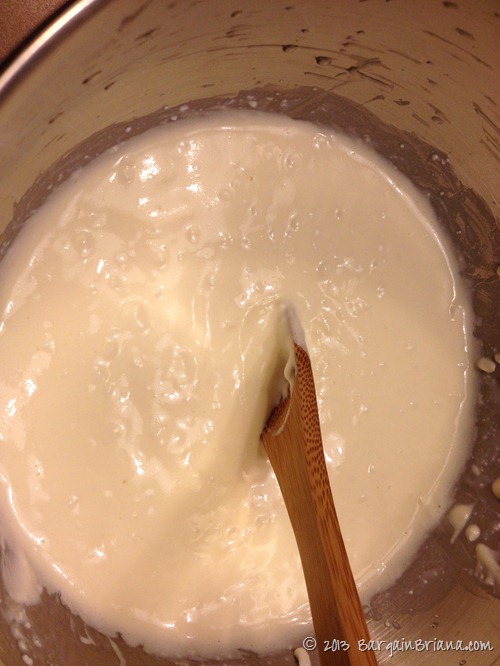 Cook mushrooms (or meat) in a skillet.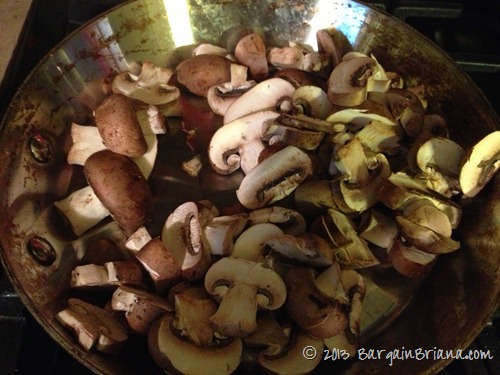 I used a little more butter in this photo that I realized I should have…so use only about half your stick of butter sliced into pats of butter on the bottom layer.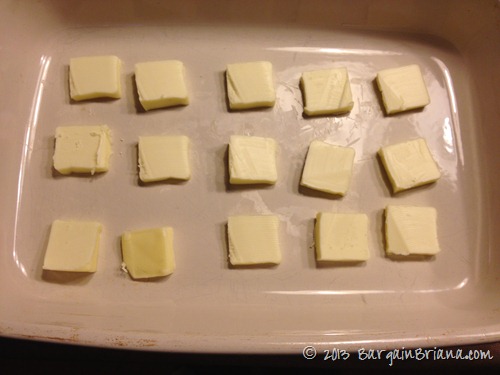 Mix cottage cheese, cream, egg very well. I used my KitchenAid Stand Mixer – love this thing!
Layer half your noodles on top of the butter. Top with more pats of butter. Layer with the creamy mixture.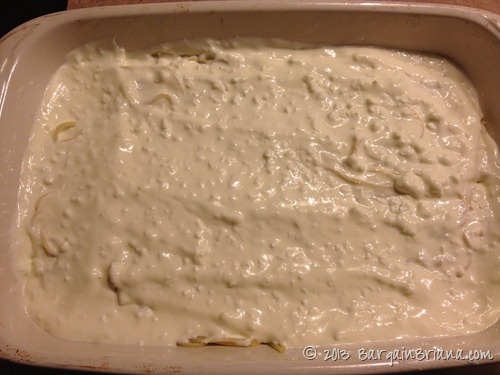 Layer the additional noodles and top with butter squares.
Then at this stage, I added my mushrooms. I only put the mushrooms on half since some people in the house would be freaked out by the site of mushrooms…haha…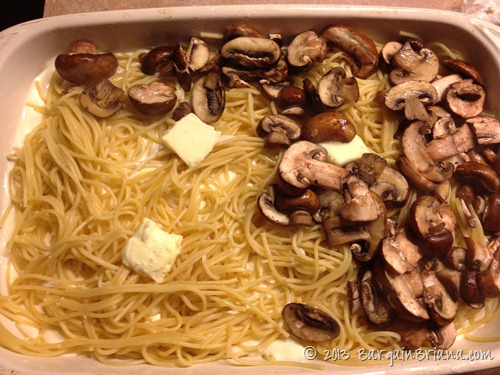 Top with sauce and cheese. Bake at 350 degrees for about 30 minutes.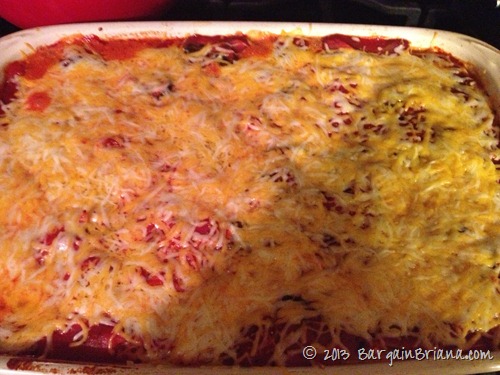 (sorry stupid winter darkness shadow in this picture)
Then enjoy…..and I mean really enjoy this creamy pasta delicious-ness!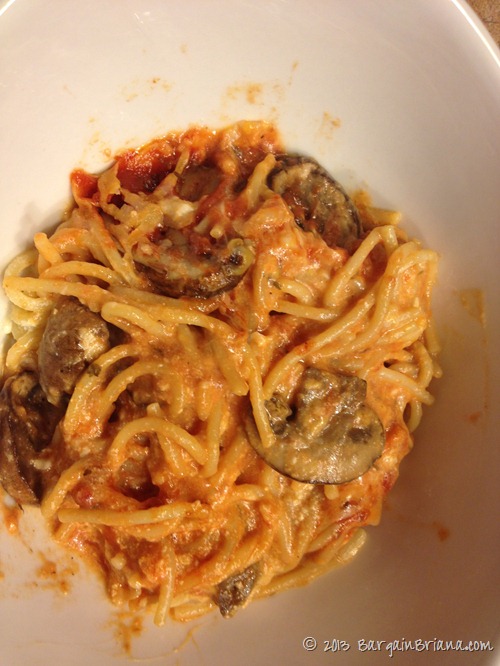 [amd-zlrecipe-recipe:66]
View the Recipe Index for a complete list of recipes. For the most recent vegetarian recipes posted on the blog, go here. To view all the recipes post on the blog, go here.