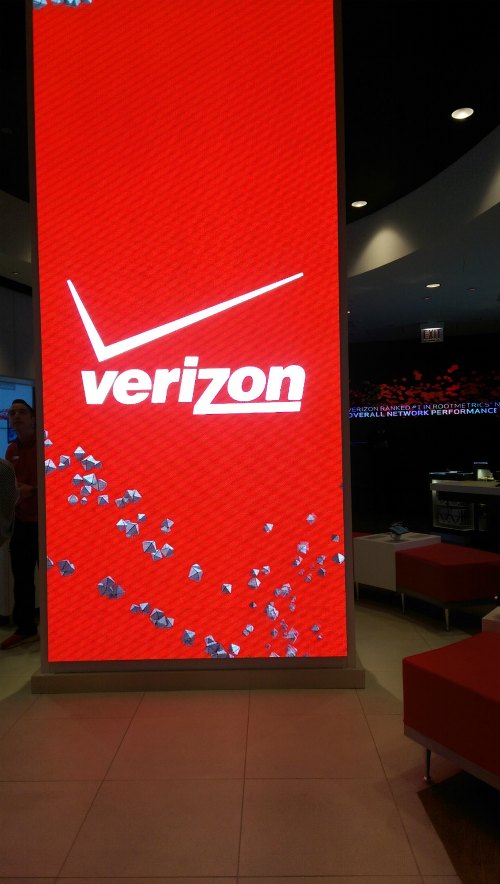 In November, Verizon launched a unique destination store on Chicago's Magnificent Mile. As part of my partnership with Verizon, we were able to have a fun tour of the new store. It is a wonderland for the latest wireless devices and accessories running on Verizon's 4G LTE network with approximately 10,000 square feet of the shopping.
The Verizon Destination Store spans two stories and highlights technology through interactive "Lifestyle Zones." In each zone, you can learn about and experience the technology in action. Even when you think you are fairly knowledgeable of the latest technology, the Verizon Destination Store opens your eyes to so many ways you can incorporate technology in your home, work, or on the go.
Amplify It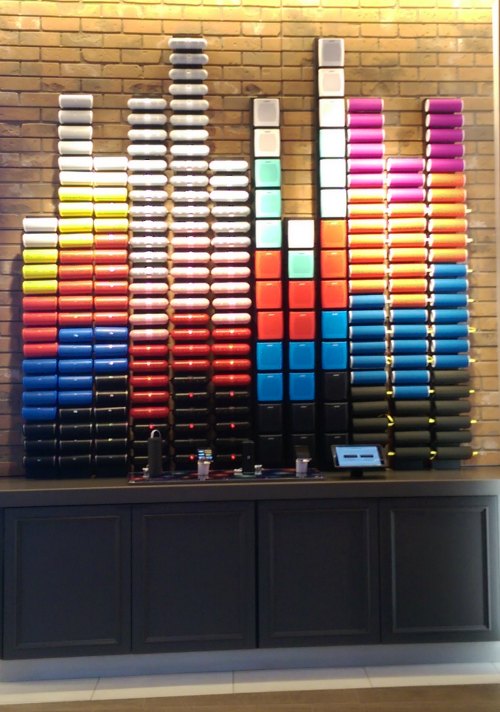 The Amplify it Zone has an interactive DJ station where you can try out the newest headphones and speakers.
Customize It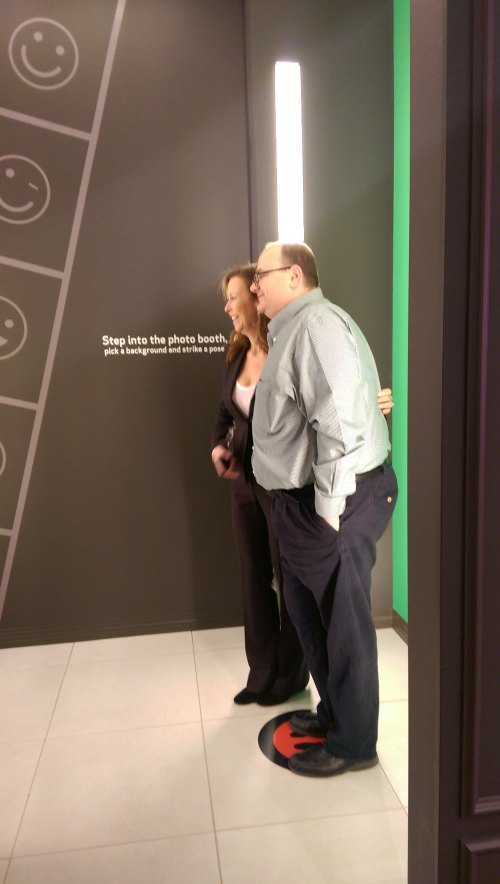 The Customize It zone has a special on site photo booth so you can create your own completely unique personalized photo case – ready the same day! You can also connect with photos you already have in your collection on the customization kiosks. This is only available in stores and there are so many possibilities.
Get Fit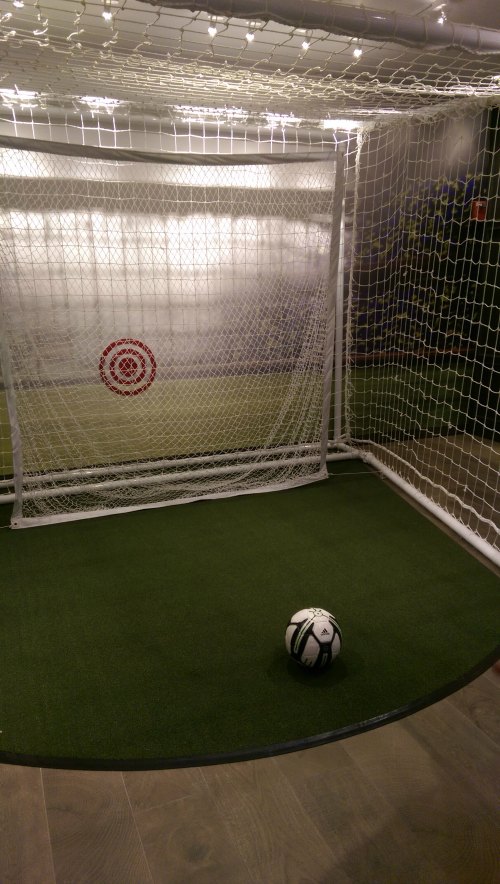 One of my favorite zones which includes wearable fitness tracking devices like the Jawbone, Fitbit, and many others. You can try out the Adidas Smart Soccer ball, the training ball with integrated sensors so you can train like a pro to perfect your technique.
Have Fun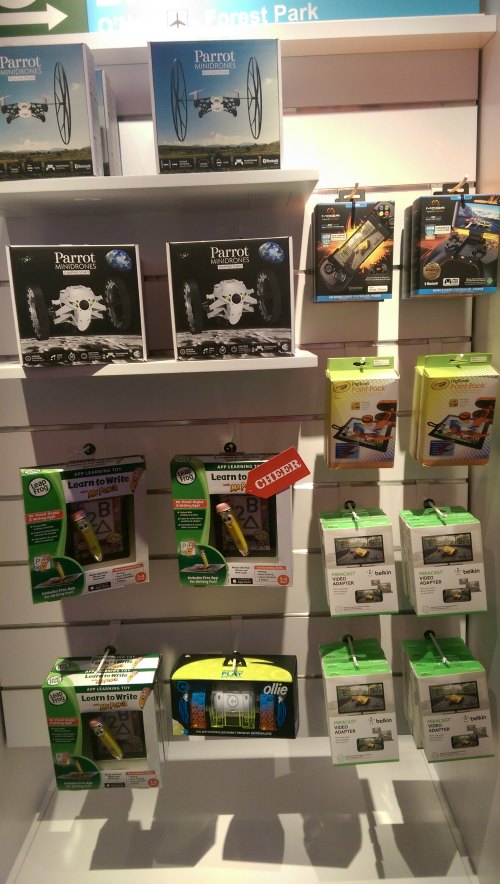 The Have Fun zone is exactly what you think it is. It is the Fun Zone, which includes fun tech toys like drones and GoPros cameras.
Home and on the Go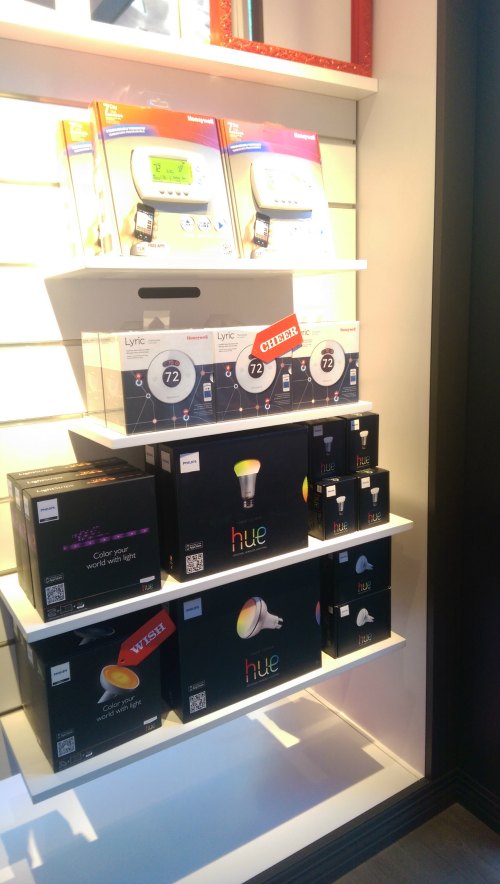 The Home and on the Go zone includes Wi-Fi enabled lighting, Belkin WeMo Switch that allows you to turn off and on appliances from anywhere, garage door openers, and more that you can control from your smartphone or tablet. This is the area I spent my money by buying some fun Hue Lights that can be controlled to be more efficient or to have fun with an app that will set the lights to music for a dance party at home.
Anywhere Business
If you are looking on ways to improve the way you work, then the Anywhere Business zone is the place to be. This includes wireless keyboards, Square payment registers, and much more.
No matter what you are looking for or even if you don't know you are looking for something, you will find it at the Verizon Destination store. Check it out the next time you are near one, you will not be disappointed.
Disclosure:  As member of a pretty cool team of influencers, I received the Samsung Galaxy Note 3 with line of service from Verizon. No additional compensation was provided nor did I promise positive feedback.  All opinions are my own. Learn more on how I disclose on my Disclosure Policy page.