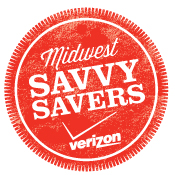 This past weekend, I headed to Chicago to meet up with Verizon and some other Midwest bloggers. This is to kick off participating in several months of the Verizon Wireless Midwest Savvy Savers program. The kickoff was great because not only was I able to meet my fellow bloggers but also get hands on training for the first device we will be trying out!
Since downtown Chicago is not that far from my home base, I decided to drive instead of fly. If you follow me on Twitter or Facebook, you know I don't always have the best of luck when I fly. I mean, I'm still alive and all, which is FANTASTIC but about 1 in 3 flights ends with some sort of delay, missed flight, landing gear issues, lost luggage, etc. Plus, three hours in the car or two hour round trip drive to the airport, plus security, short flight. It only made sense to drive.
Driving also allows me to bring my little Thirty-One Products cooler to save on waters and other drinks on my trip. It is so sleek and stylin', you can hardly tell it's a cooler.  Then again, it was probably not the smartest move to drink 64 ounces of water but two medium coffees on my drive.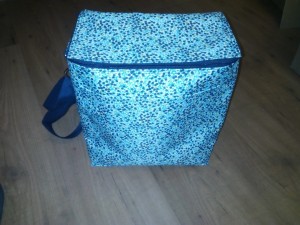 On my drive, I relied on the Waze app on my phone to learn about any speed traps, traffic, and other obstacles on my route. This is a completely free app with user generated information. I arrived at the Hard Rock Hotel and met up with Tracie, Penny Pinching Mom, one of my long time blogging buddies from Kansas.
The room on the 18th floor at the Hard Rock Hotel was modernly decorated and very spacious.  However, I was right by the elevator and that made it a bit noisy. It didn't stop me from sleeping later, though!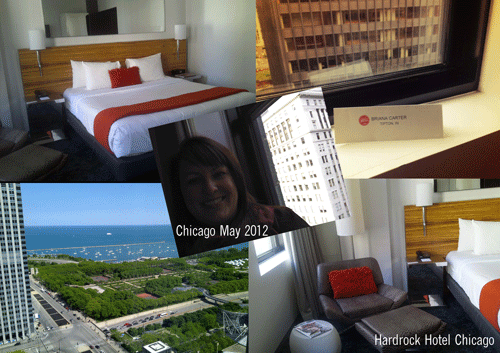 Sooooo….what device did we received to start out with???? We had been been teased previously with two clues…
Clue #1: It has a "sweet" yet "intricate" operating system. (Sweet as in Apple? Blackberry?)
Clue #2: Your device is tough. Strong like a Gorilla. Keep the guesses coming! (Gorilla? Oh, like Gorilla glass perhaps?)
Drumroll….
It is the Droid Xyboard 10.1 Tablet by Motorola.
Did you guess right? I had no clue so don't feel bad! ;)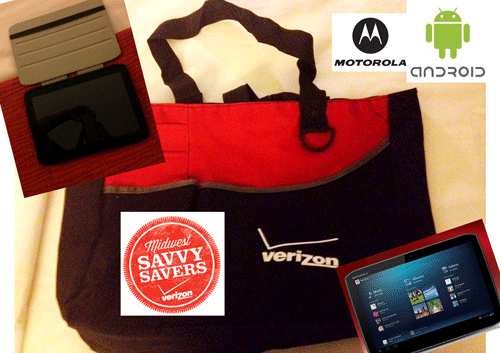 I'm a little lost in the Android world as I'm a Apple products girl. It will be a learning curve and I will be comparing it extensively to our iPads, which I LOVE. Be prepared for some very honest and open reviews about the Droid Xyboard 10.1 Tablet by Motorola!
Already, I'm loving the speeds of the Verizon 4G LTE network, which is something that is actually available in my rural area! Hulu Plus, Netflix, with NO buffering is something I love.
You will have to wait for the next series of posts where I will share some of the cool things I've discovered on the Droid Xyboard. I've already found some really cool things and of course, there are a couple things I hope they improve too!
The best part of the trip was THE PEOPLE I met! The bloggers and the people who work for and with Verizon and Motorola are all fantastic.  Don't they just look like a fun bunch?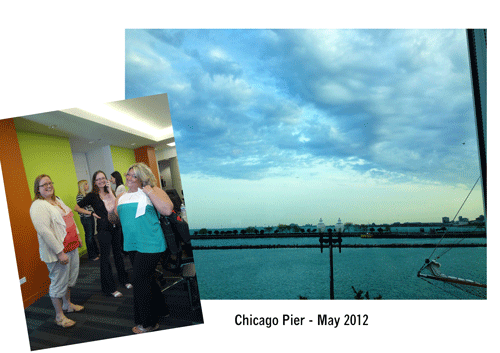 Do you have a Droid Xyboard? Share your thoughts and any tips/tricks in the comments.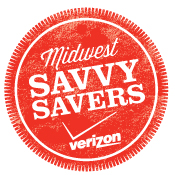 Disclosure: I am participating in the Verizon Wireless Midwest Savvy Savers program and I have been provided with a wireless device and six months of service in exchange for my honest opinions about the product. Learn more on how I disclose on my Disclosure Policy page.