"Where to find coupons?" is always one of the first questions that people who are beginning to coupon ask. Coupons are all around us, you just have to be on the lookout! Always keep your eyes out as coupons are all around us. Here are my top places to find coupons.
Where Can I Find Coupons?
Sunday Newspapers
My main source of coupons is the weekly insert coupons, which you will find in your Sunday Newspaper. You can get an extremely discounted Sunday Paper subscription via this exclusive offer. If I need additional inserts, I will buy additional newspapers at the store.This is still one of the most popular places to find coupons. Besides insert coupons, sometimes you can score coupons in Parade Magazine, or in the actual print pages of the newspaper. Keep your eyes open when reading the paper. Or you can be like me and never read any of it and just scan for the coupons.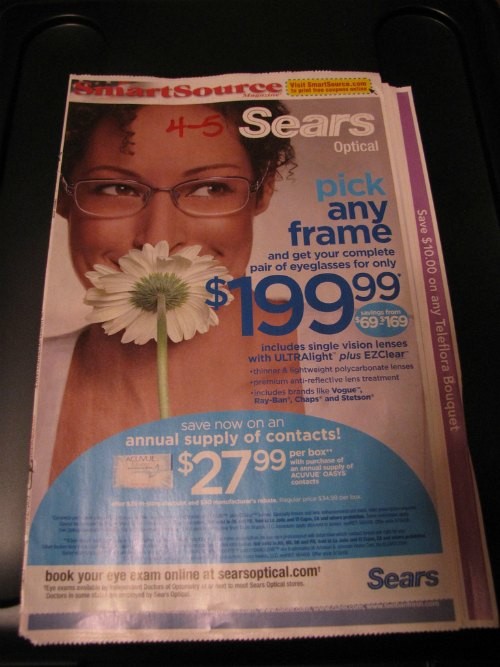 If you happen upon some inserts or somebody gives you some inserts, you can find out what date that insert is from by looking at the spine of the insert.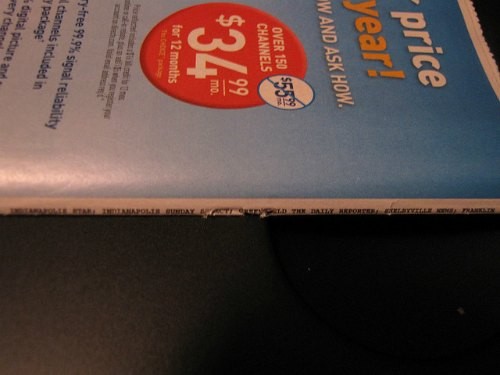 Online Printable Coupons
Online printable coupons are another popular source of places to find coupons. My favorite sites are Coupons.com, SmartSource.com, and RedPlum.com. Oftentimes you can find printable coupons by visiting the specific product's website.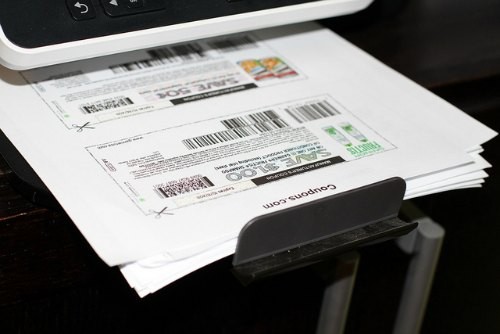 Coupon Database
Looking for a specific coupon? You can check out our coupon database and search for that coupon to see what sources have it. You can easily search the database to find a printable or digital coupon and go directly to that source. It will also let you know if there is an insert or magazine coupon available.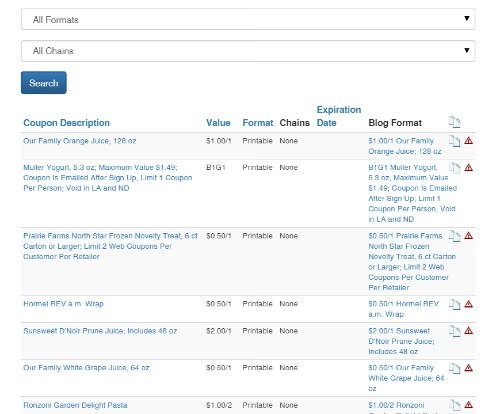 Magazines
Many national magazine have coupons in them. Sometimes they will be in an insert in the middle of the magazine or sometimes you will find them throughout the magazine. One of my favorite magazines to find coupons is All You magazine. I usually find high dollar coupons in this magazine. (This special offer link for All You magazine gets you a $5 Walmart gift card back with your magazine subscription!)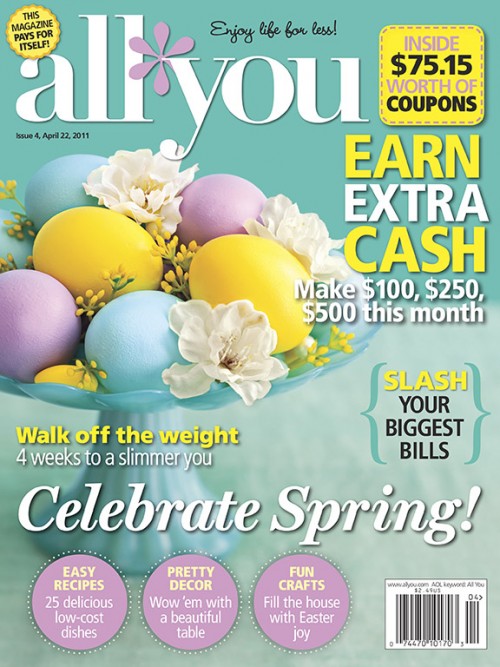 In Packages/Out of Packages
Check all the nooks and crannies of your packages. Sometimes coupons are easily seen in packages or sometimes you have to search. Always check anything wrapped in plastic in a package and the inside/outside of the box before tossing it.
Digital Coupons
Different than printable coupons as there is nothing for you to physically print out, digital coupons are activated online and then either automatically taken off your receipt at the register or submitted via various sites and apps to obtain your money back. Check out your favorite stores website or app for coupons specific to that store such as Target Cartwheel, Meijer mPerks, and Marsh eCoupons. Other coupon apps include Ibotta, Snap by Groupon, Checkout51, Shopmium, SavingStar, CellFire, and  BerryCart.
In the Mail
When you sign up for samples, newsletters for a product, many times they will send up a coupon with it. Look closely in/around the packaging for a coupon. For diaper coupons, many of the big diaper companies will send out quarterly newsletters with coupons in them!
In Store Brochures
Recently I found some type of brochure (don't remember because I was only interested in the coupons), at Meijer. It had a few good $1/1 coupons in it for items like Dole Lettuce that are hard to find. I always leaf through any in store magazine or brochures to sniff out any coupons.
Doctor's Office
Check out the displays at your doctors office as sometimes you can score valuable grocery coupons.
Receipt Print Outs
After your receipt prints out at many stores, they also have the capability to print out coupons. Sometimes they are store specific coupons or manufacturer's coupons you can use anywhere.
Newspapers
Besides insert coupons, sometimes you can score coupons in Parade Magazine, or in the actual print pages of the newspaper. Keep your eyes open when reading the paper. Or you can be like me and never read any of it and just scan for the coupons.
Blinkies at the Supermarket
Many grocery stores have "blinkies," called that because they blink, near products. These coupons are ones you usually can't find anywhere else and can be used at any store, not just the store you find them in.
Tearpads
Coupons, you can tear off, near a product are called tearpads. These are usually manufacturer's coupons that can be used at any store. Take only what you need and can use.
Peelies
Sometimes you will get lucky and there is already a coupon on a product you want to buy. These are intended to be used when you purchase the item so don't take these coupons off products that you aren't buying. However, if you are purchasing and you have a better coupon in your coupon stash, use the better coupon and save the peelie for another trip.
Always keep your eye out for coupons! They are lurking everywhere, you never know where you will find them! Any other good places I missed where you can find coupons?