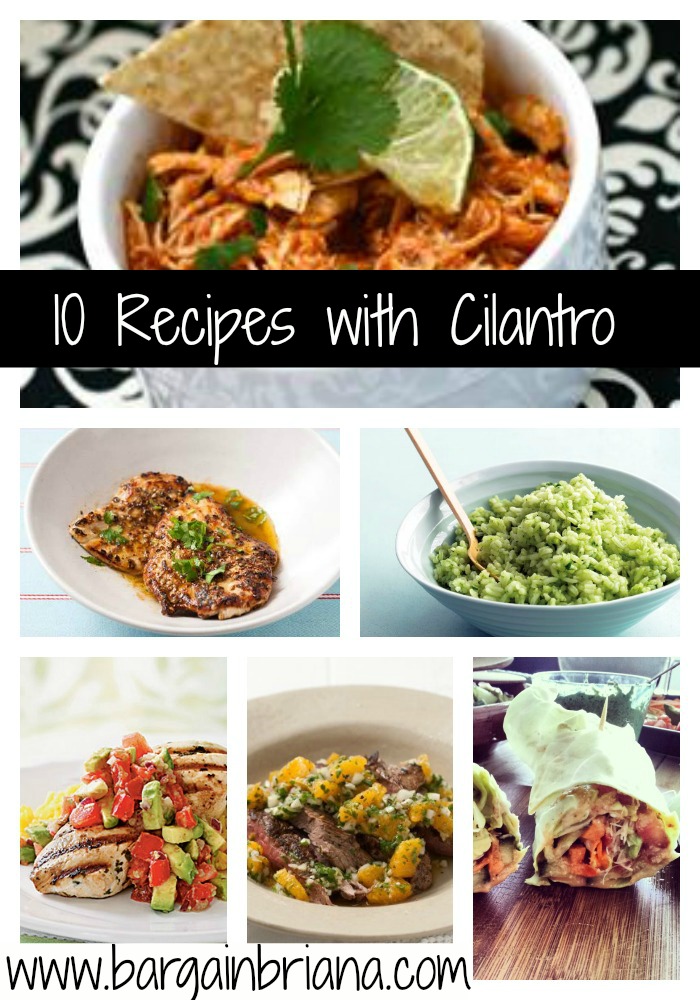 Cilantro (also known as Coriander) is an herb that is commonly used for cooking. I'm getting quite a bit of cilantro from my garden! But what kind of dishes can you make with it? Well we've put together a list for you! This round-up should satisfy the taste buds of just about anyone! We've got chicken, steak, and even a raw recipe for you to try. So go ahead and bring a little cilantro to the table when whipping up your next family meal! You won't be sorry you did!
To make cilantro easier to manage and cut fine, I like to use a pair of herb scissors. You can also keep your herbs including cilantro last a little longer with something like this Herb Keeper.
10 Recipes with Cilantro
View the Recipe Index for a complete list of recipes. For the most recent vegetarian recipes posted on the blog, go here. To view all the recipes post on the blog, go here.